The Bright Minds
We are prisoners of our own minds.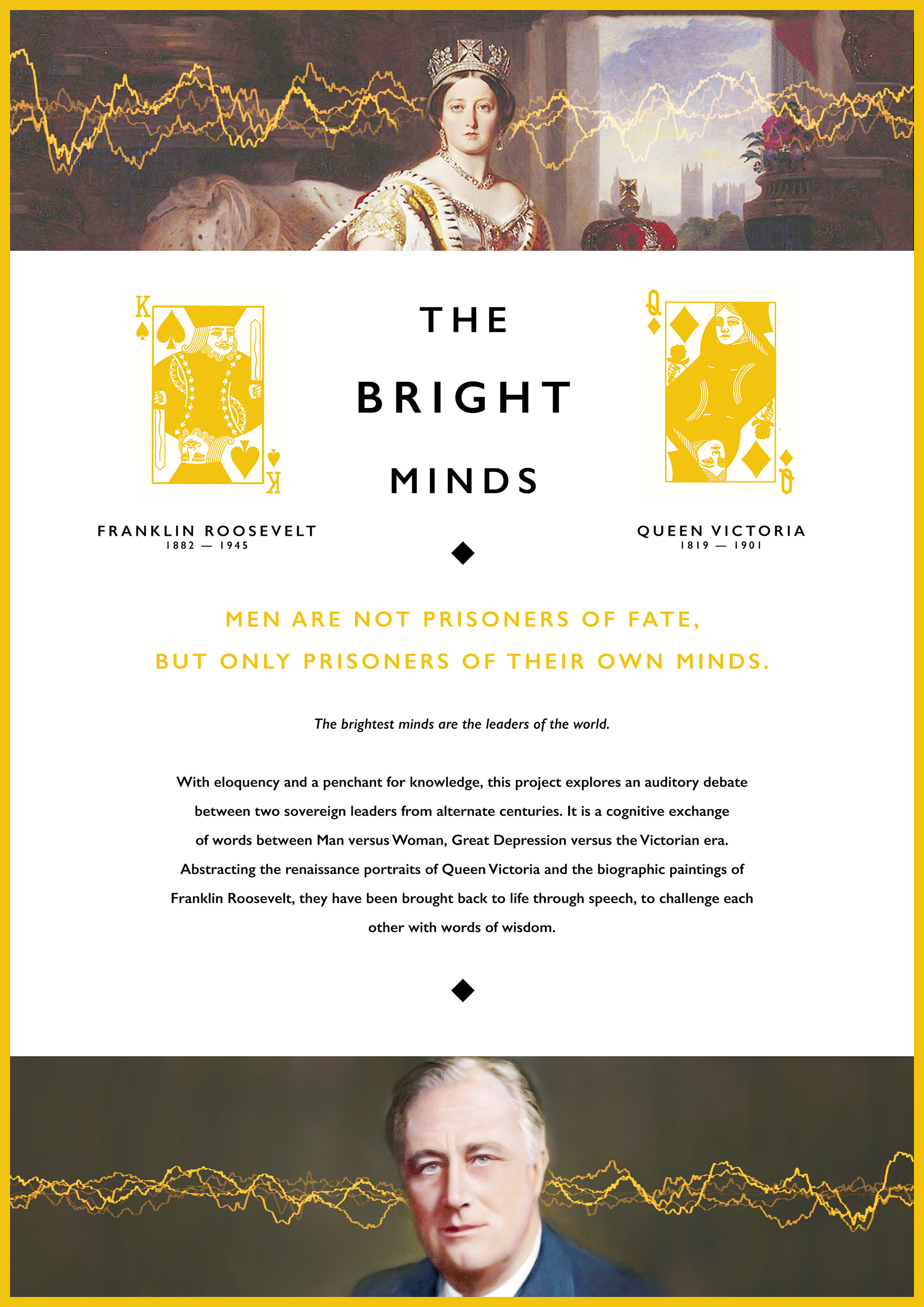 Men are not prisoners of fate, but only prisoners of their own minds. — Franklin Roosevelt
The brightest minds are the leaders of the world.
With eloquency and a penchant for knowledge, this project explores an auditory debate between two sovereign leaders from alternate centuries. It is a cognitive exchange of words between Man versus Woman, Great Depression versus the Victorian era.
Abstracting the renaissance portraits of Queen Victoria and the biographic paintings of Franklin Roosevelt, they have been brought back to life through speech, to challenge each other with words of wisdom.
The Setup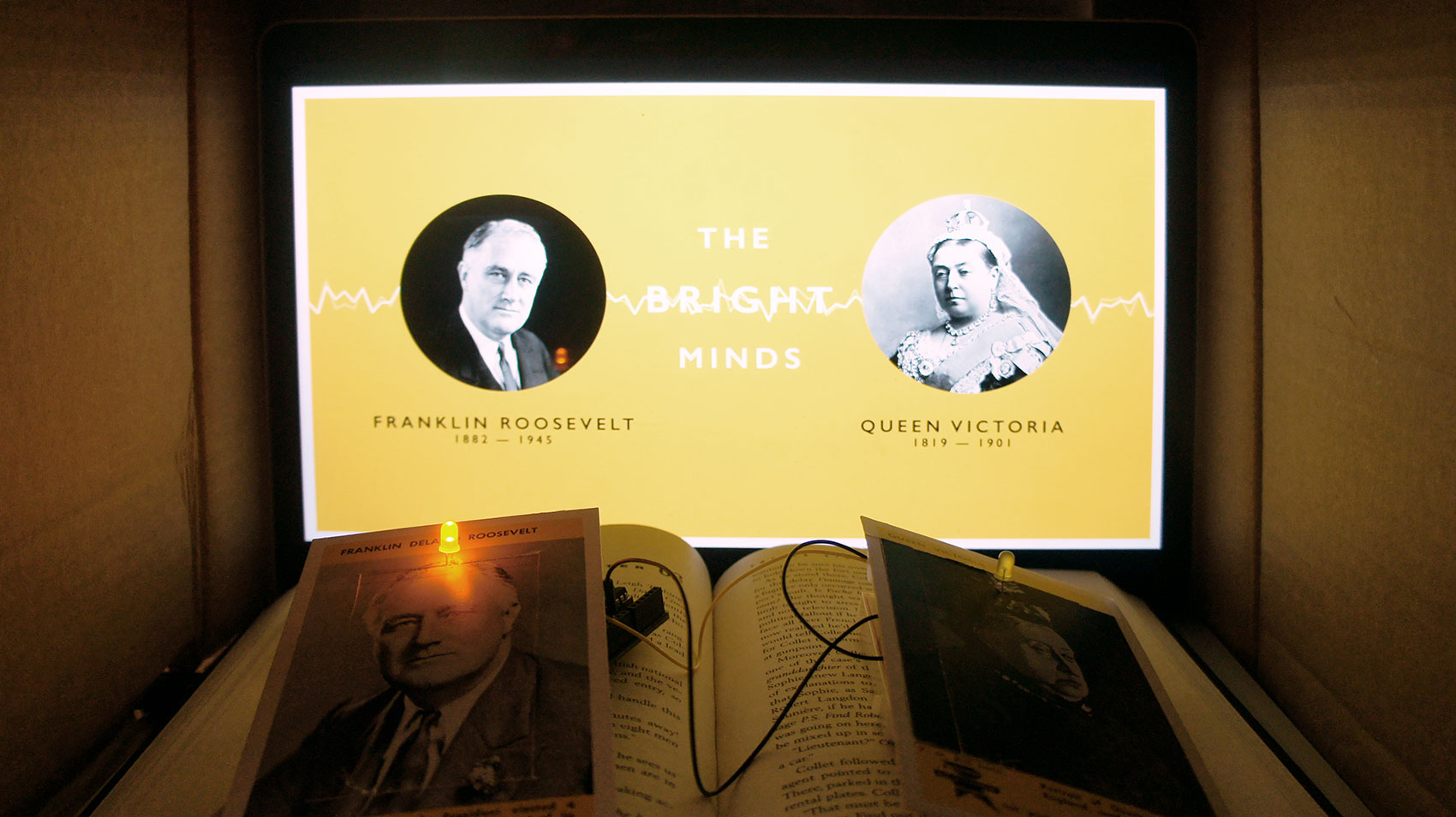 The Iteration
To reconstruct the playing cards to come to life, the characters are placed on a digital screen as they debate.