The Bamberger Group
The Neighborhood Expert of New York's Murray Hill
Background
The Bamberger Group is a real-estate agency that focuses on helping people moving in and out of the Murray Hill community in Manhattan New York. Their mission is to use their expertise to help residents understand the local community — and to leave their homes in good hands if it's time to move away.
A Buyer's Userflow
A user's thought process when considering to purchase an apartment with The Bamberger Group.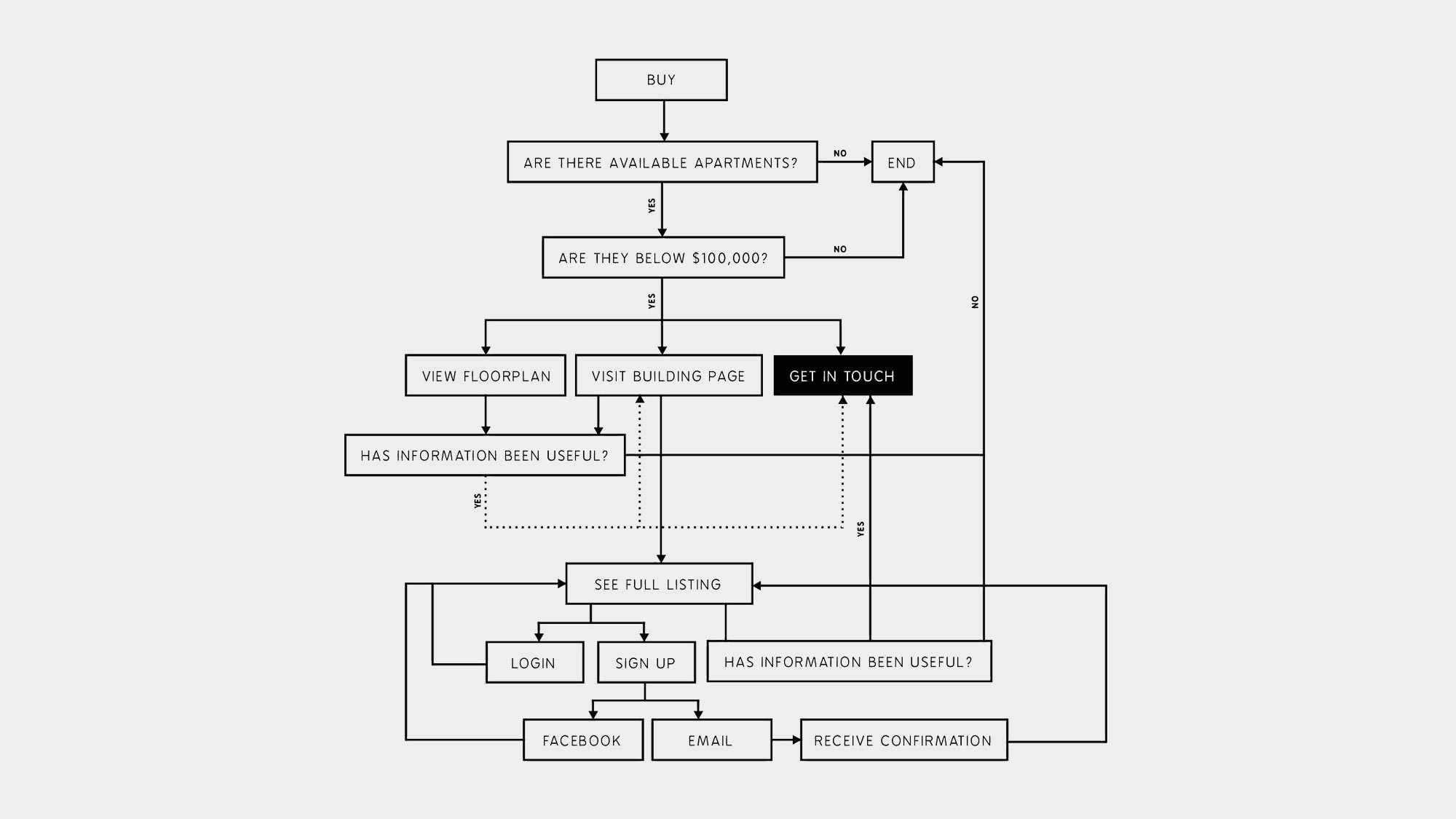 Rethinking the Sitemap
Bamberger's website provides users information about available apartments and information on the buildings at Murray Hill, and is designed to be responsive on both desktops and mobile screens.
Color Hierarchy
The primary goal for the website is to encourage users to buy and sell their property with The Bamberger Group. We assigned orange to primary Call-to-Action buttons, to visually cue to the user to contact their agents.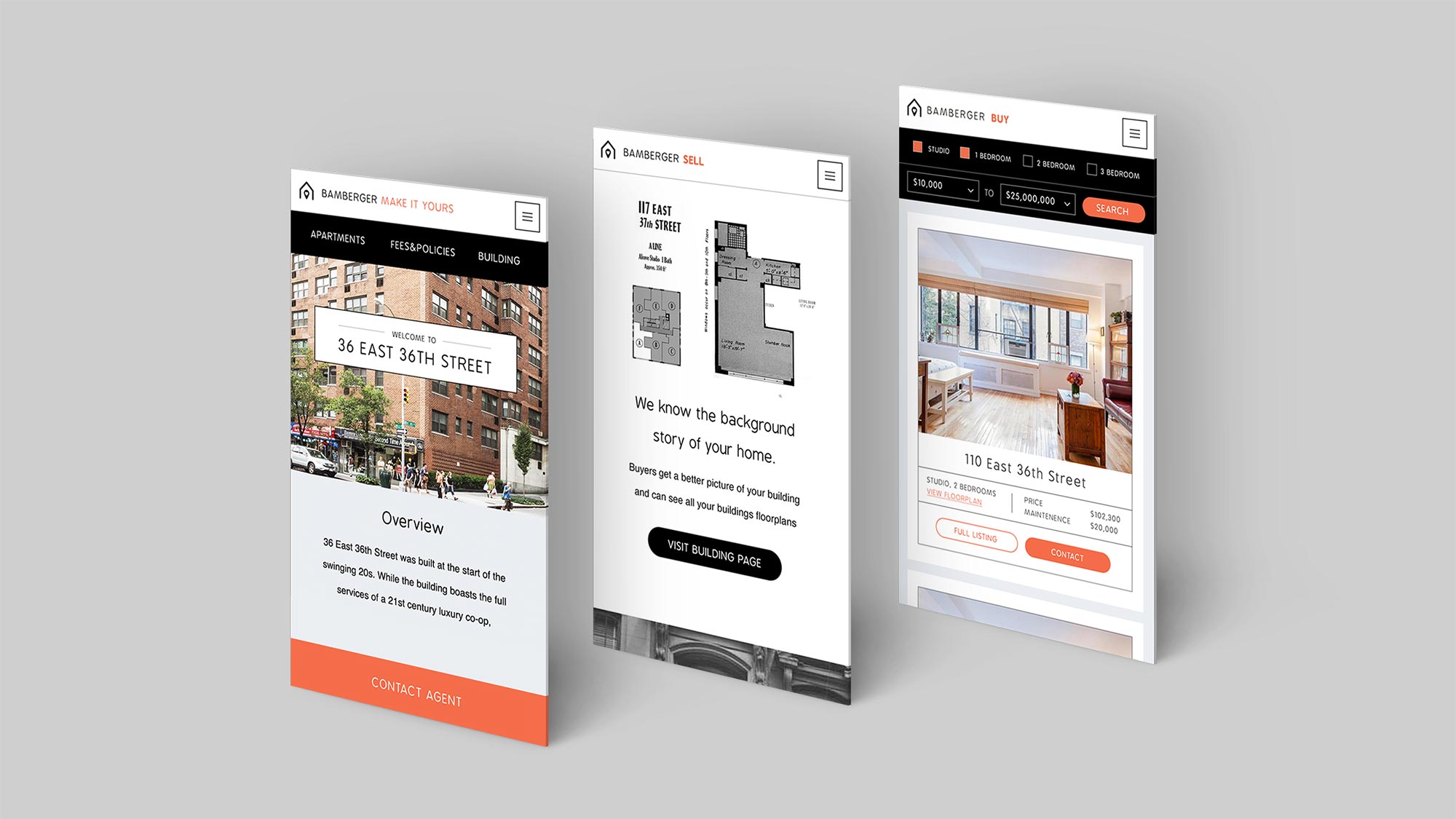 Interactive Map
We built an interactive map for users to explore local buildings and homes for sale. Through a detailed illustration, users get to know the best local businesses, and learn more about Murray Hill's landmarks.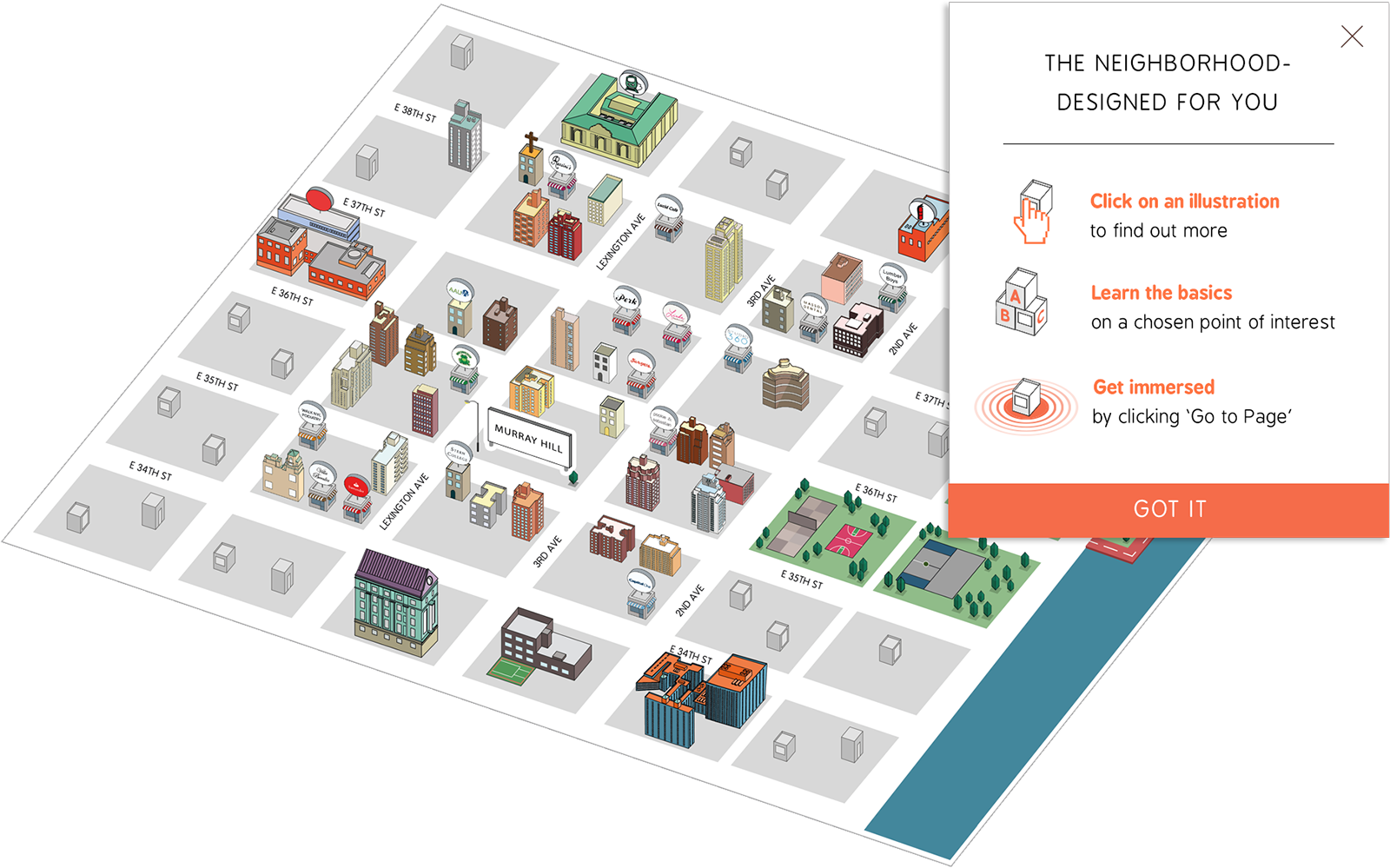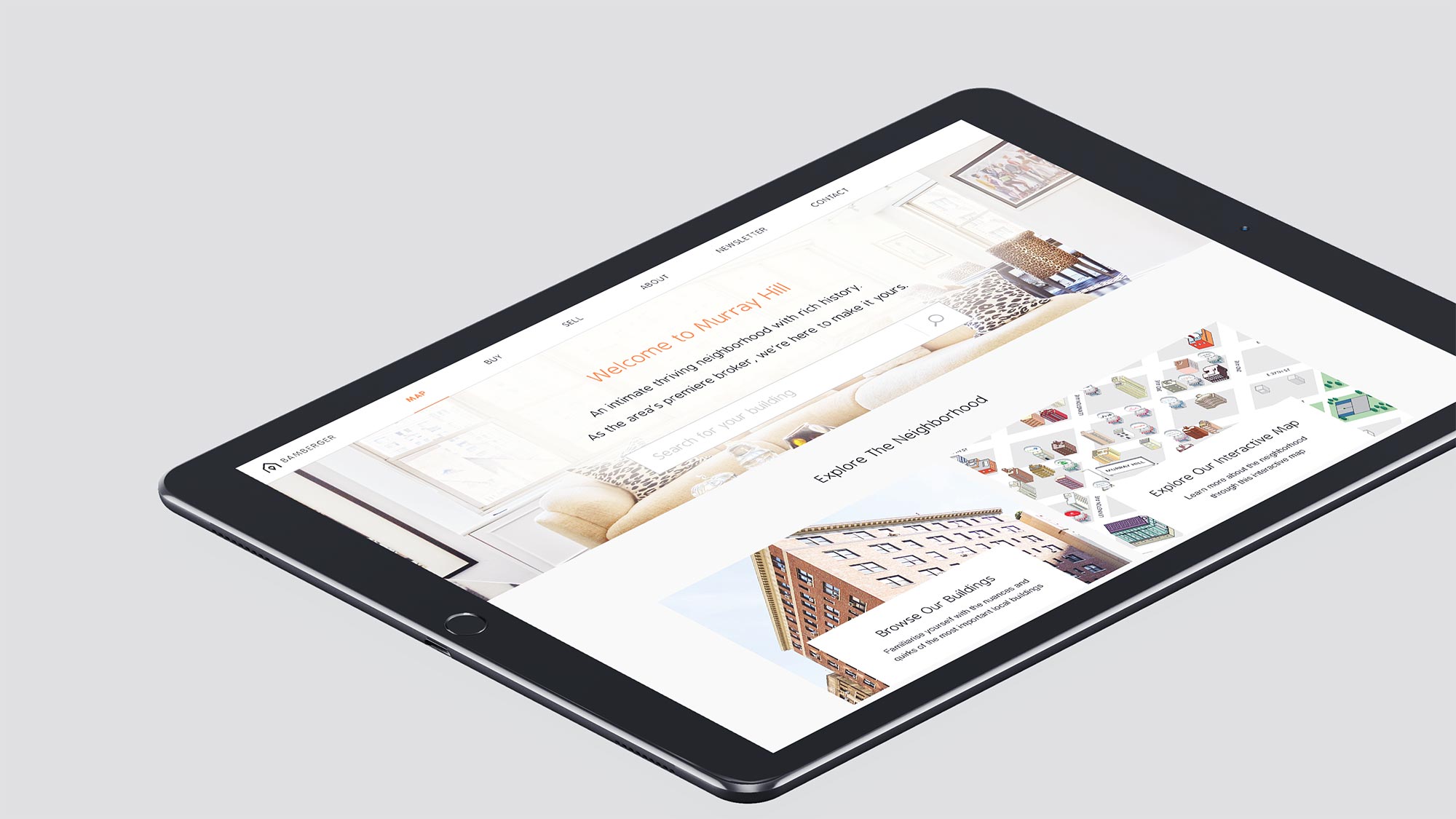 Buying Property at Murray Hill
When a user is exploring the option to buy property at Murray Hill, they are given a list of available properties, which can be sorted based on price, number of beds, amenities, laundry in building, and minimum square footage.
Under each listing, we provide additional information that is typically not found on other real estate websites, such as floor plans and pricing history.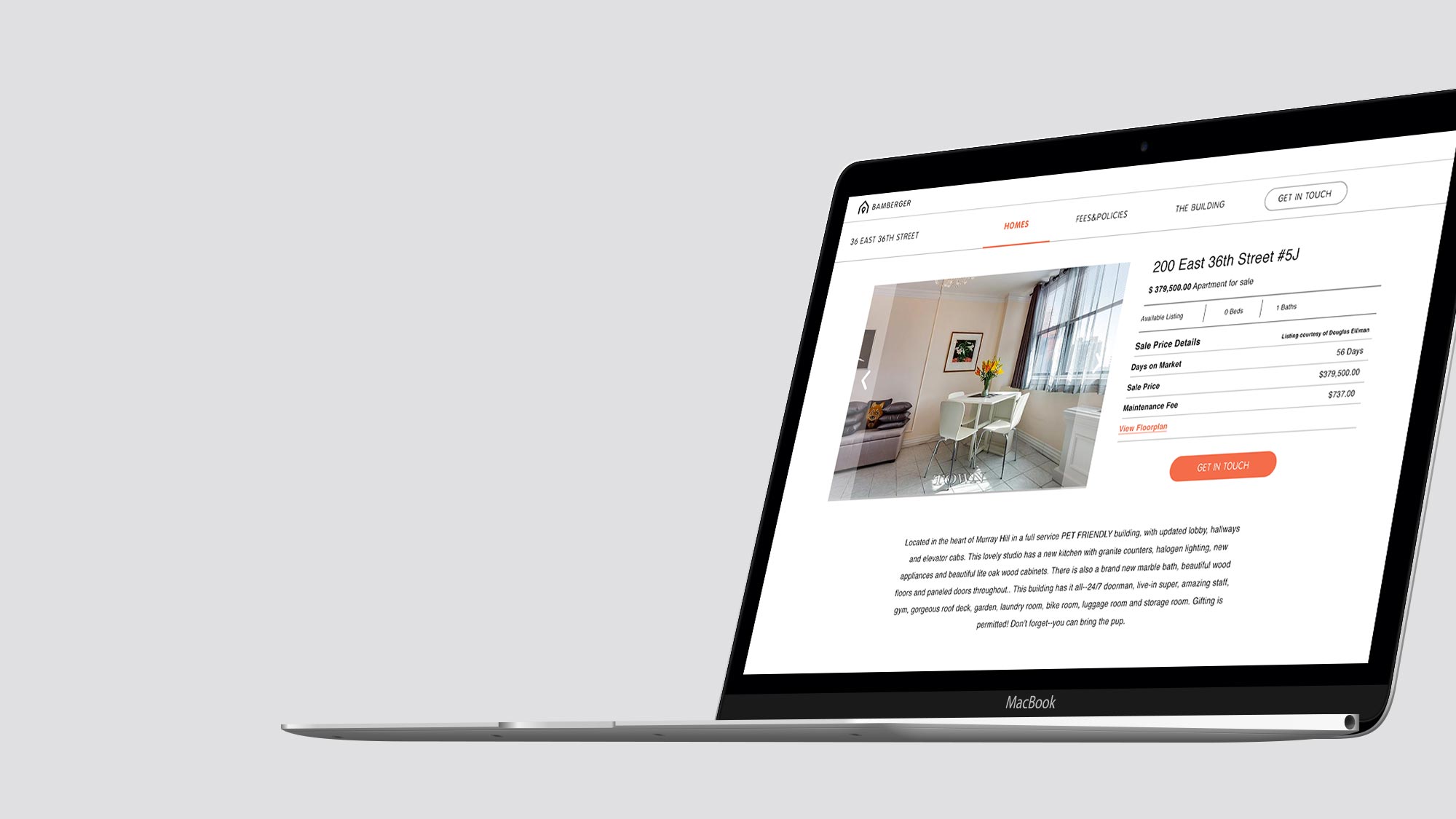 Selling Property at Murray Hill
The user is prompted to enter the location of their property, and is then encouraged to provide their contact information so an agent can get in touch with the selling process.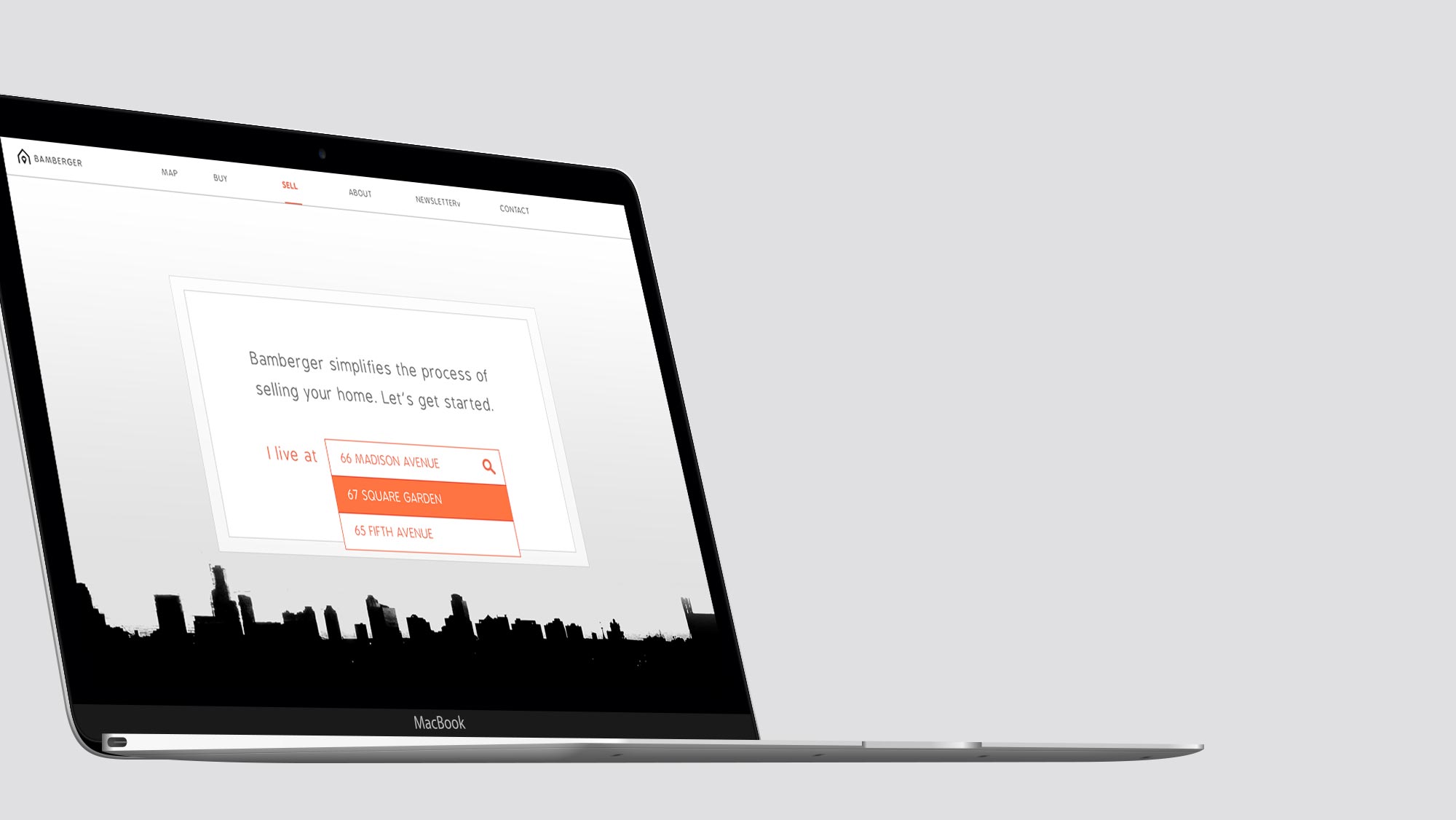 Designing for Responsive Web
Based on a 12-column grid system, the entire website is designed to be modular, such that it adapts to various screen sizes.