Delta Airlines
The Beauty of Travel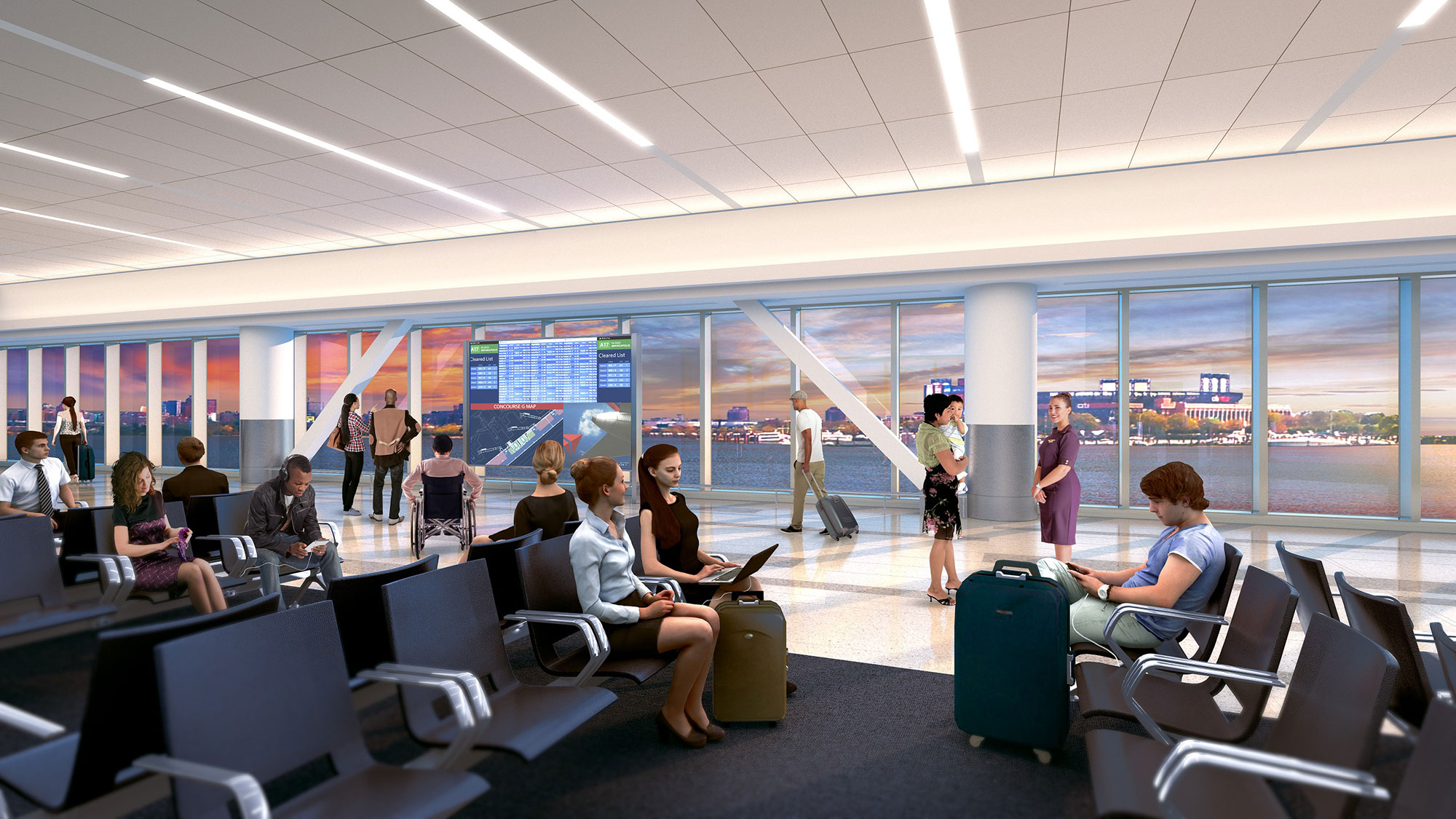 The Beauty of Travel
Every trip is filled with anticipation of what's to come. Our imagination soars as our minds conjure up images of faraway places. Travelers from every corner of the globe, business people, couples, men, women, alone or in groups, people of all ethnicities pulled together embracing a common connection.
With the Digital Experience Design team at Gensler, I was involved in creating the digital experience vision for the Delta terminal at New York's LaGuardia Airport. The presentation takes you on a journey through the new terminal, from curb arrival to departure gate. Along the way we mapped our ideas for signature activations that will create a sense of place – branded, delightful and memorable.
Mapping the Digital Experience Journey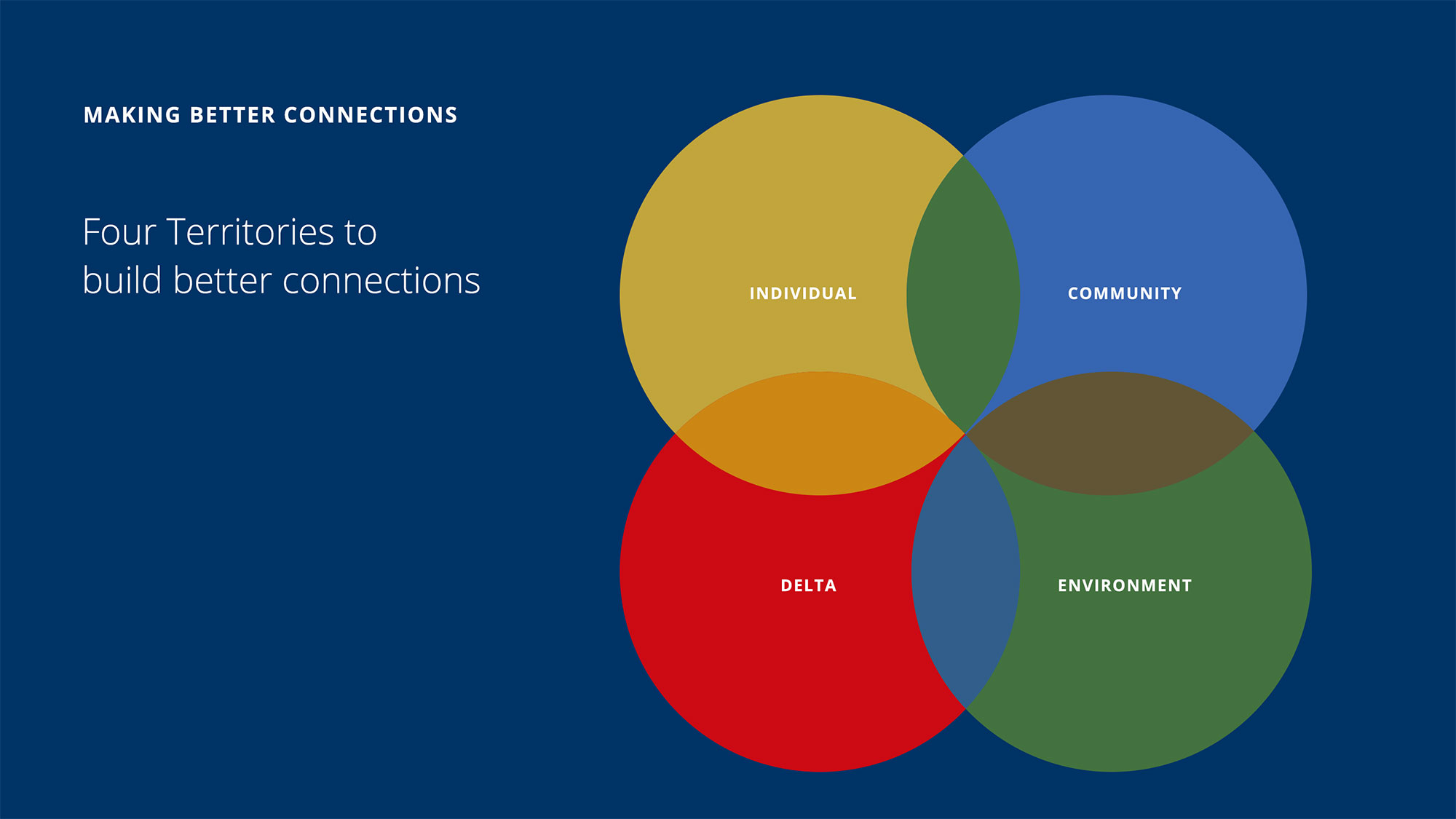 Checking In At the Airport
To reduce anxiety at Check-In and Security, we celebrate the beauty of flight with a calm welcome for the passengers. Travelers enter the terminal and are greeted by an ambient expression of the brand that doesn't distract from the task at hand. The ethereal sculpture, made from hundreds of abstract Delta 'flyers', is based on the departure and flight paths data from thousands of Delta flights above New York.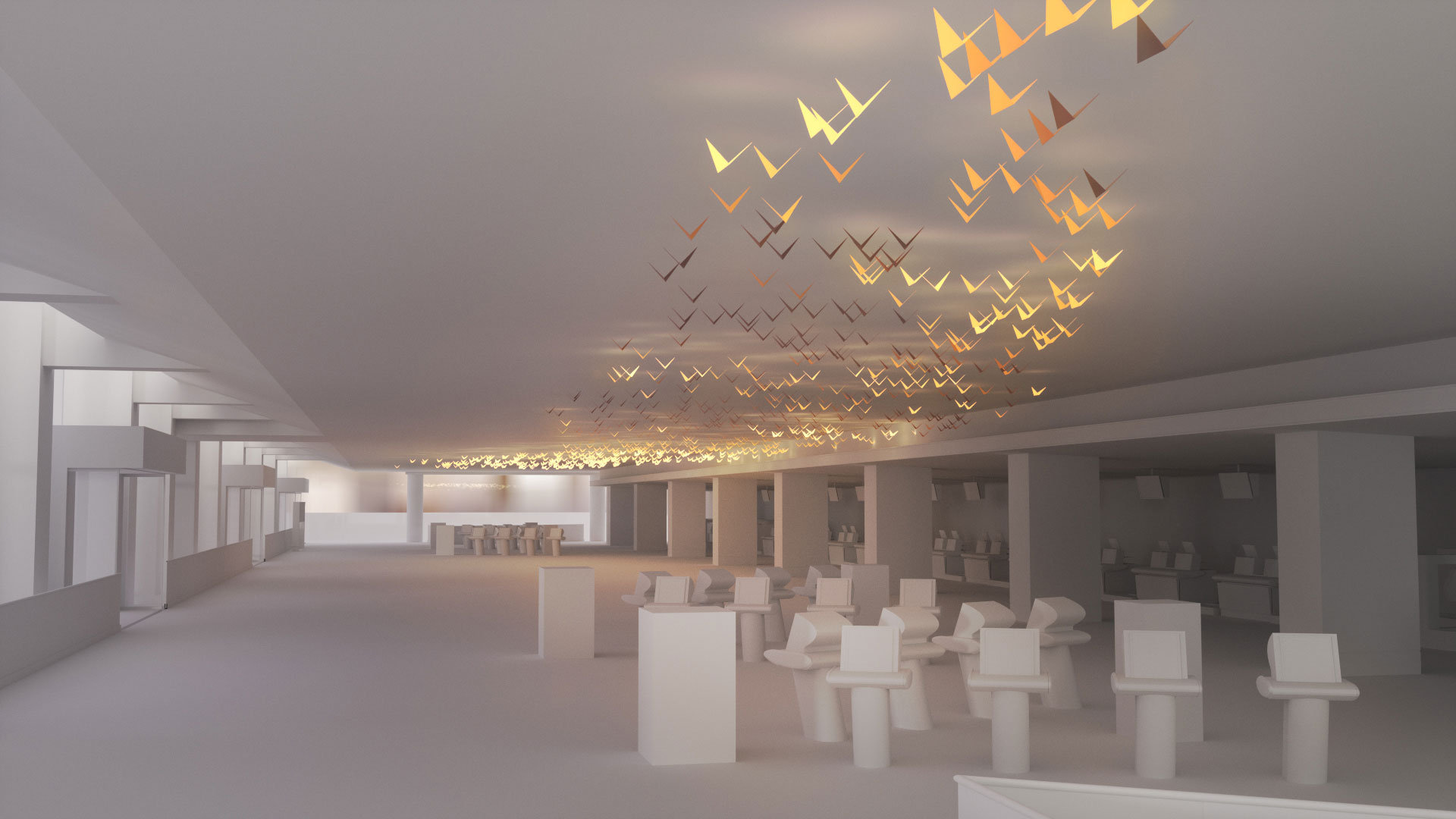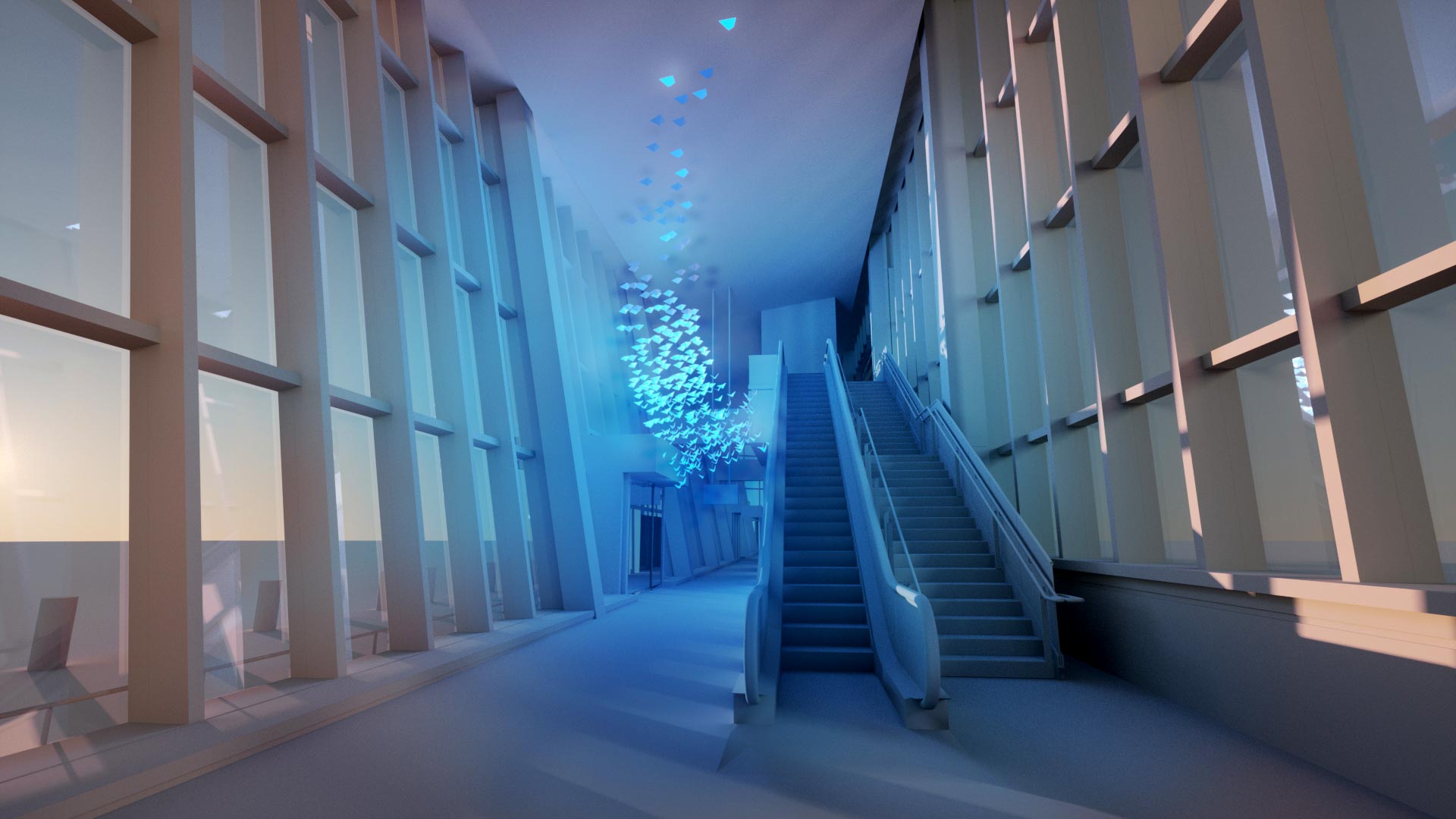 Finding Your Way at the Airport
An Augmented Reality extension to the existing Delta app will give travelers the opportunity to explore and learn about the stories and data used for each activation.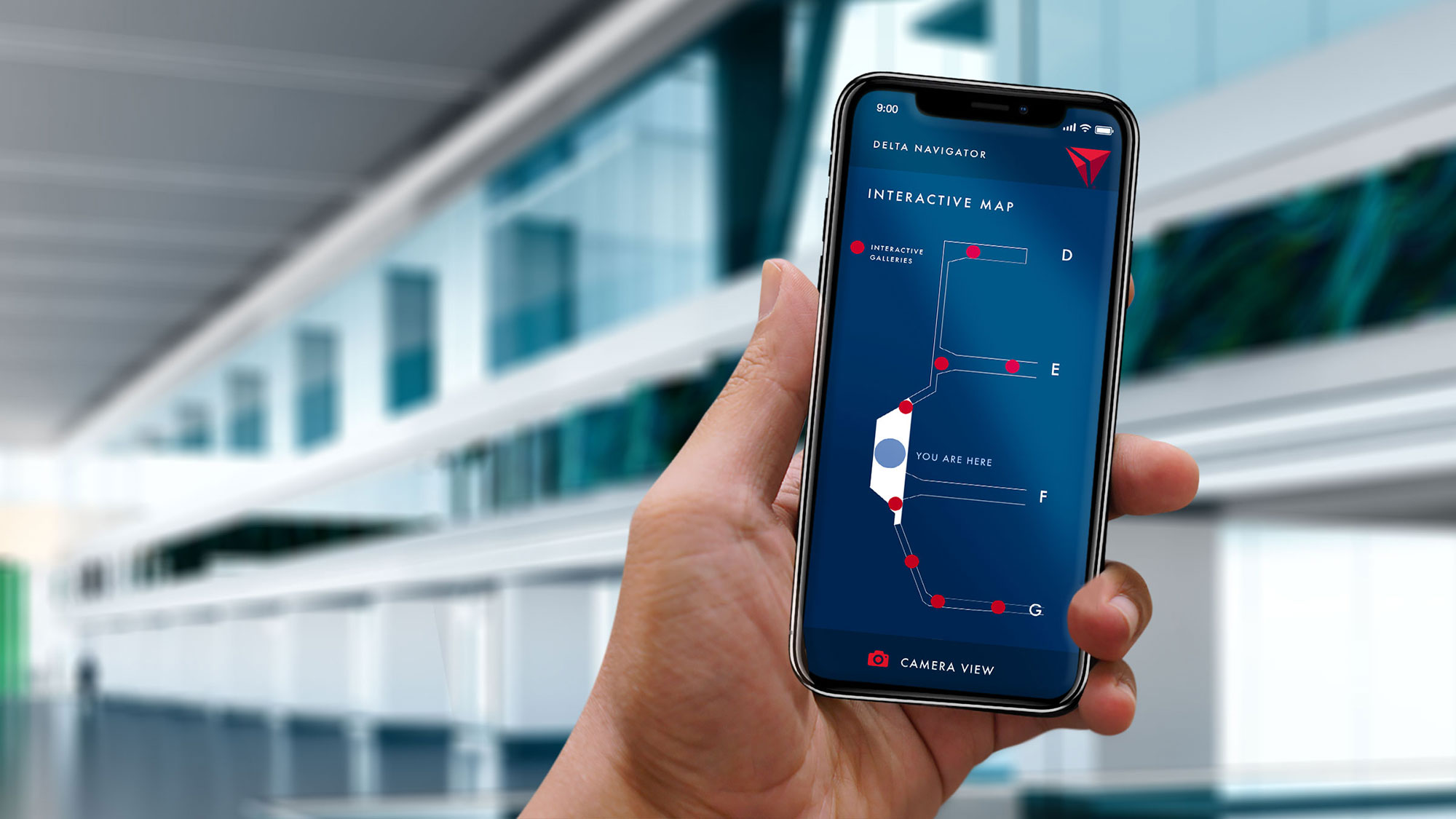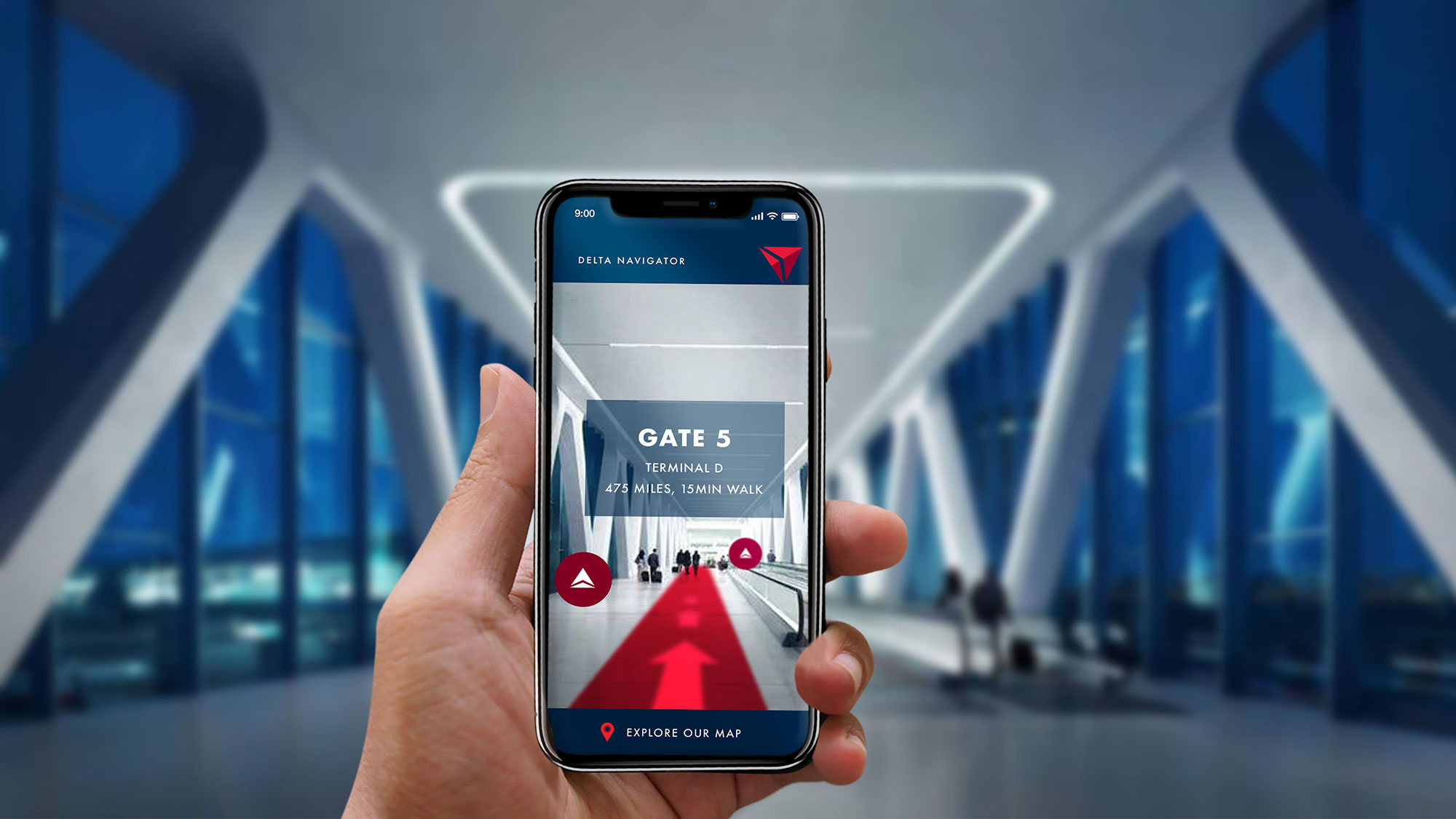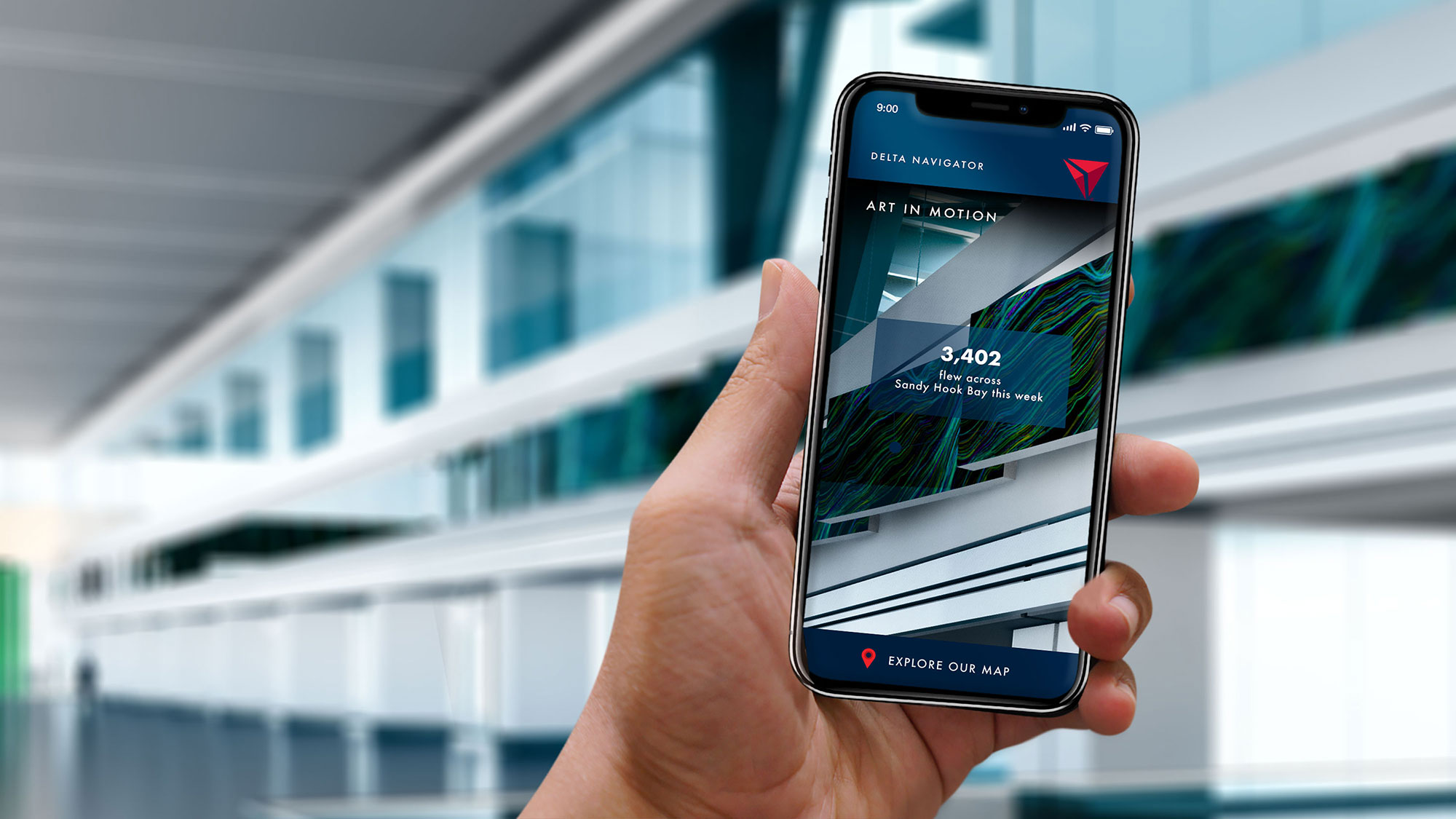 Going Through Security
Delta flight and traveler data is turned into nature-inspired animations. The installation calms the Security space and informs the close observer about Delta's global impact. The Oasis continues as a physical greenspace at Recompose and throughout.
Waiting for Luggage Collection
Waiting is a big part of a traveler's journey. But how can we make it more enjoyable, even playful? Where can we meet a lost friend, and how might we calm down when time is not on our side?
The Oasis is a multisensory lifeline that connects the entire building. It invites a sense of nature inside the terminal while stretching vertically over three floors and connecting horizontally East to West. Ambient content flows through and connects all three installations. By mixing digital technology and plantlife, with water, visuals, sound and scent we create a modern, multisensory experience that capitalizes on people's innate affinity for nature. It elevates wellbeing, reduces stress and increases happiness and focus.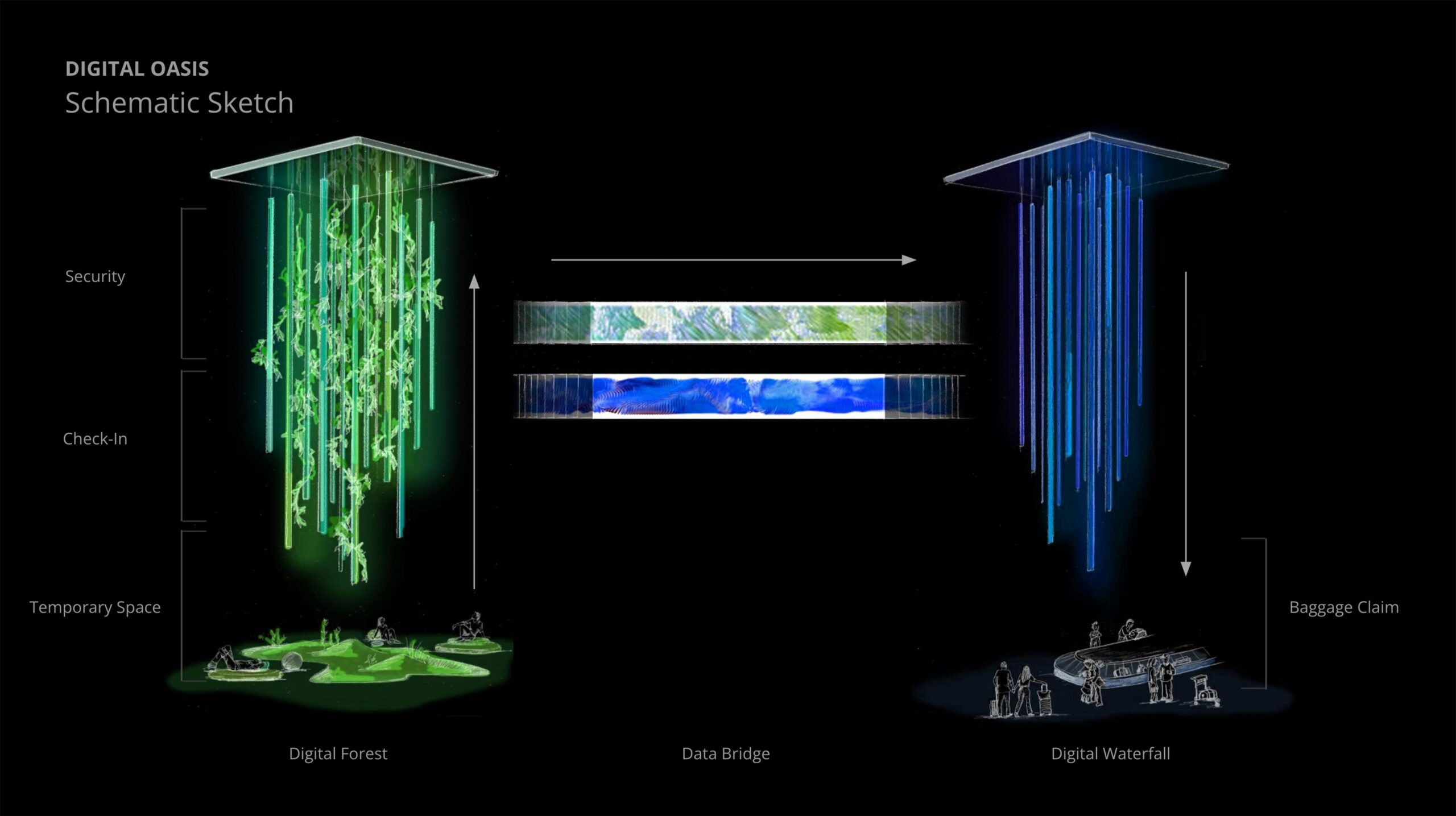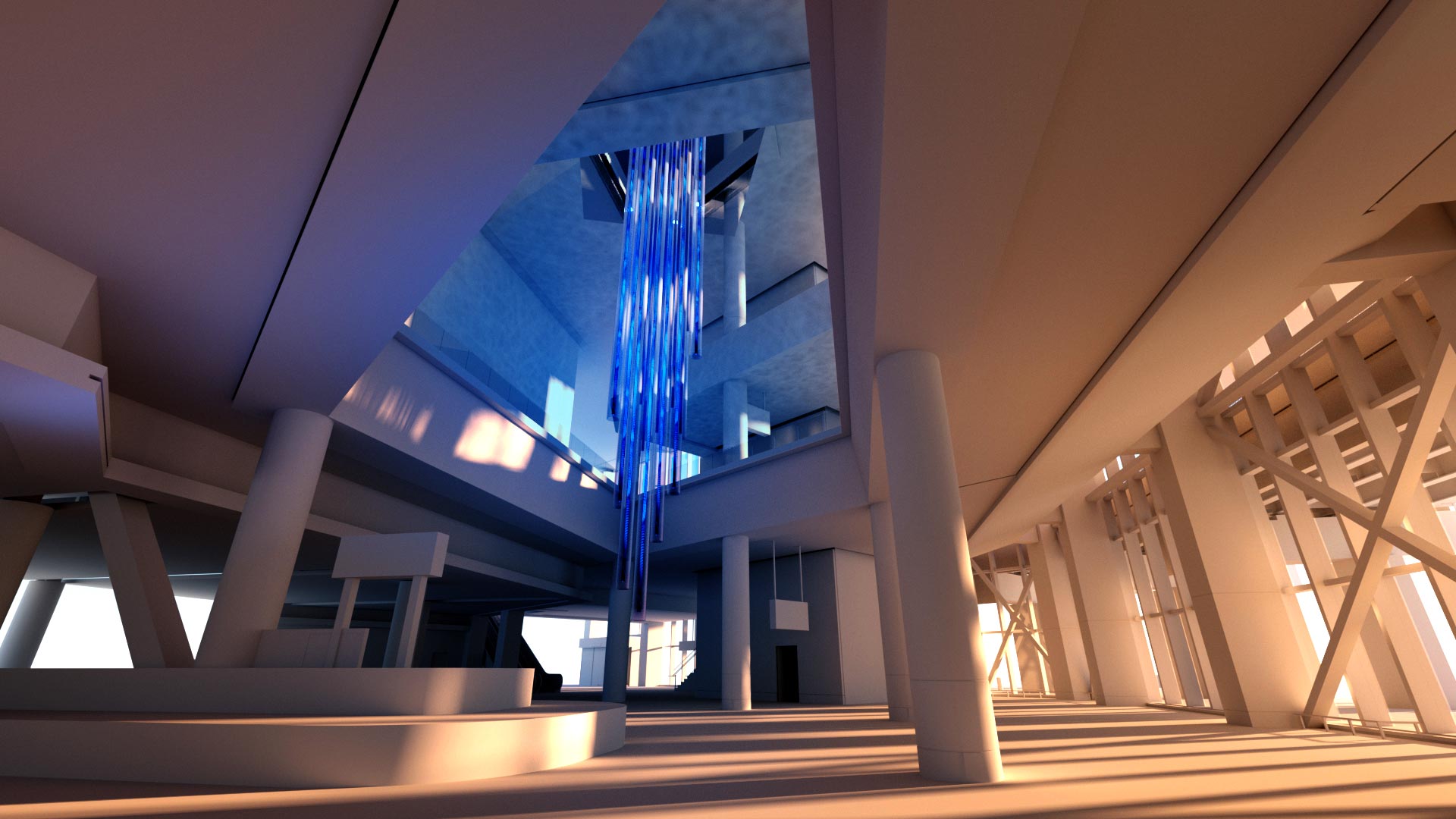 Photo Opportunities for Tourists
New York is one of the greatest cities on earth and travelers love to take photos of it. Let's bring some of New York culture into the concourse to say farewell to those who depart and greet those who arrive. Travelers will thank you by sharing their love on social media. Fabricated, oversized objects that tell quintessential stories about New York. Lighting is optimized and the setup is instagrammable for individuals and groups. The AR app gives further fun facts about each borough.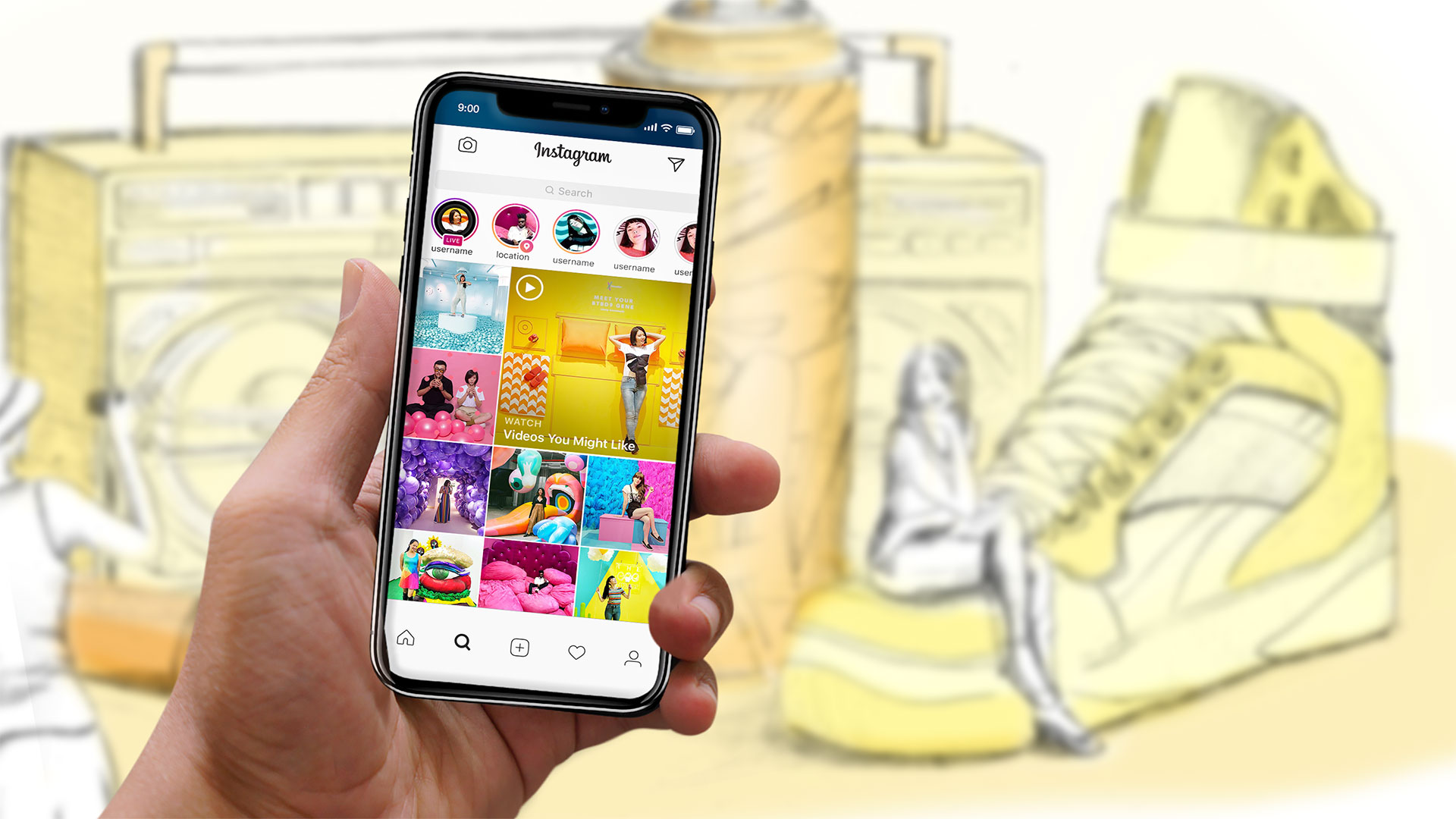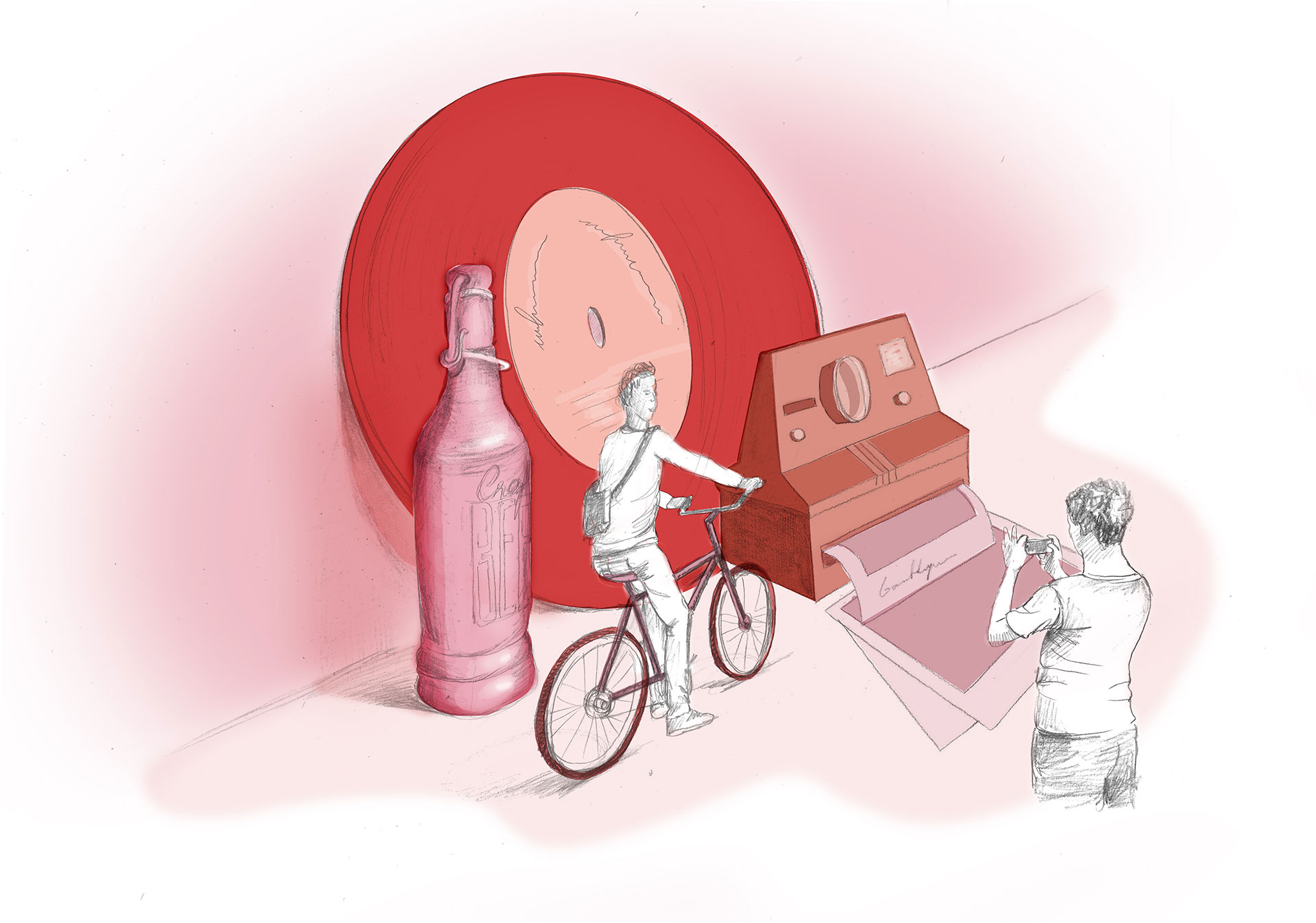 Summary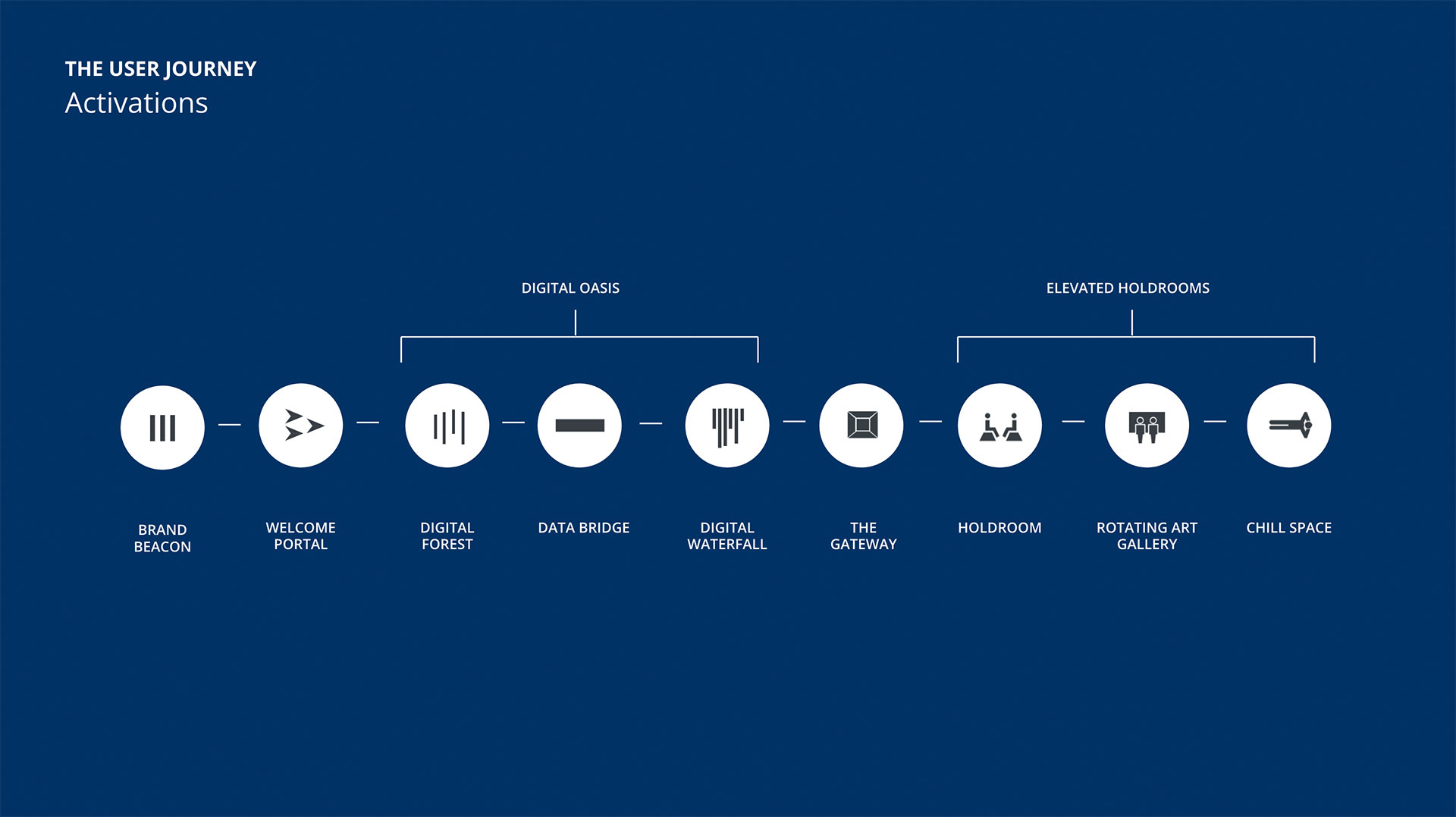 Team Credits
Agency — Gensler
Team Members — Jasmin Jodry, Hans Neubert, Michael Schneider, David O Brien, Robert Cohen, Corina Benatuil, Rachel Ganin, Kloey Battista
Role — Digital Experience Design Lead