IBM Watson
Live interactive performance for IBM's conference
The Opening Set
IBM held their Amplify conference in Las Vegas to introduce IBM Watson and redefine customer engagement in our cognitive era. They invited ElasticShore to create an interactive live performance for their opening, and had me on board as their visual artist.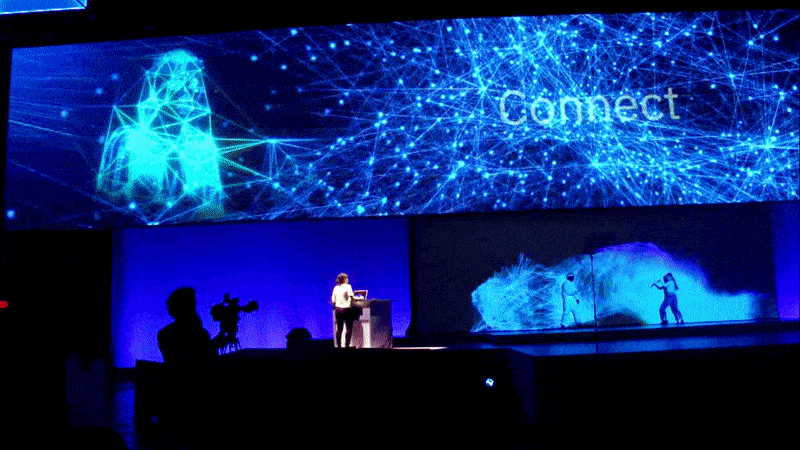 Working Backstage
Gordey led the creative development for the software that will be used during the live performance. Practice sessions were held and choreographed by founder of ElasticShore, Patrick — in order for the team to be familiar with the soundscape, supporting visuals, and performer movements. A midi controller and Wacom tablet were setup as part of my live drawing tools. Notch was used to capture the live drawing action — to emphasize that the performance is a human to human collaboration, with the machine as an enabling tool.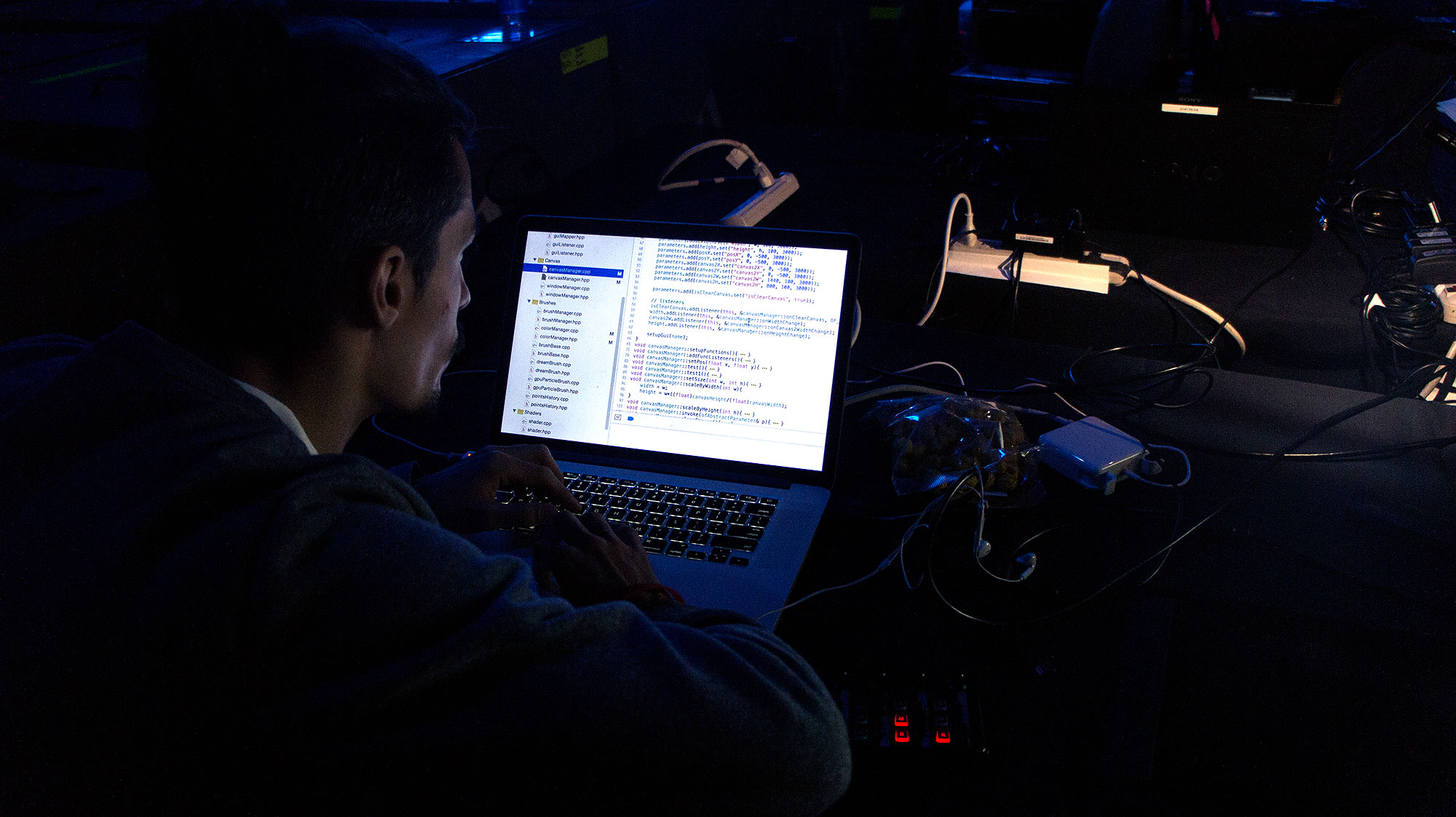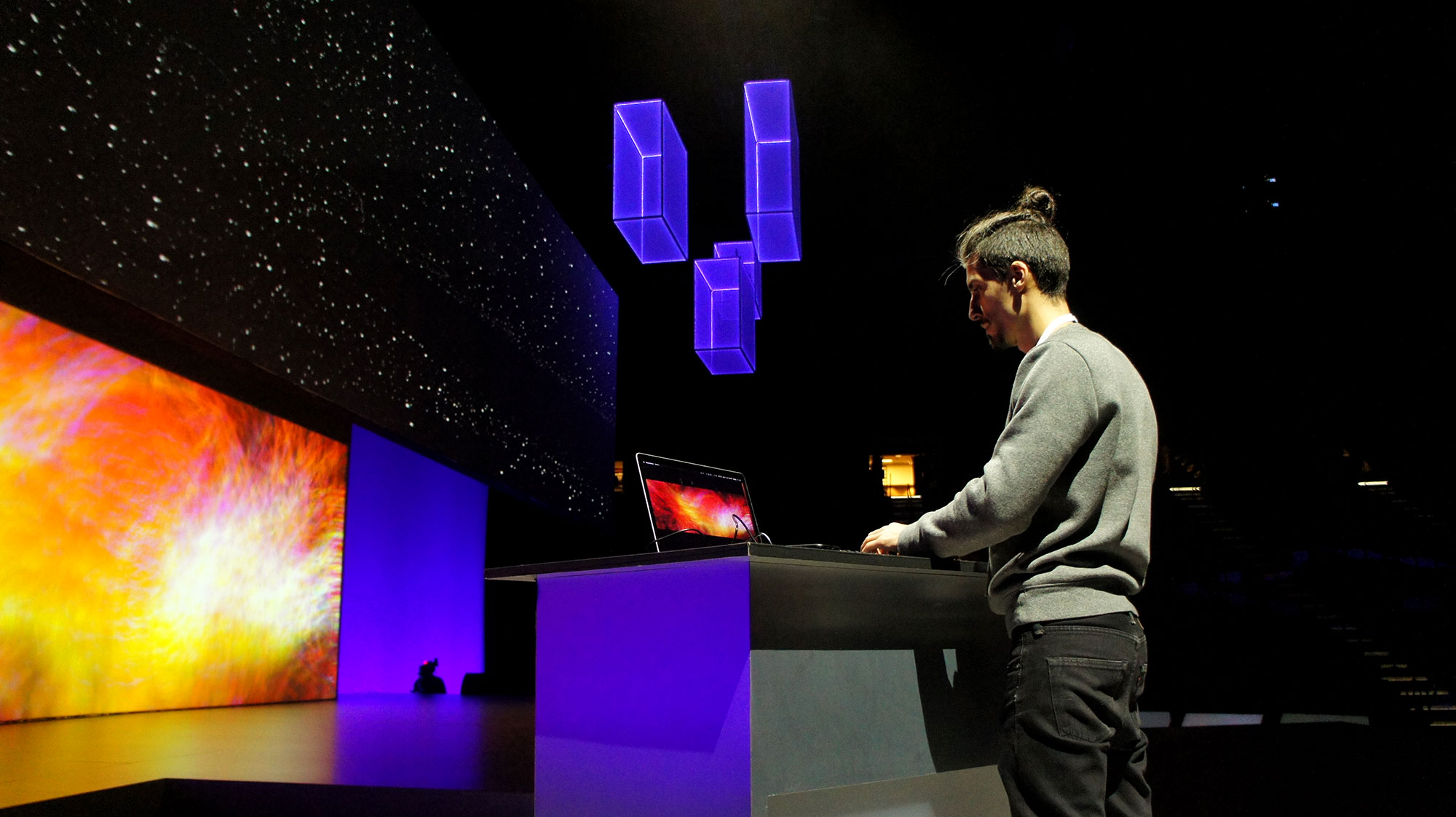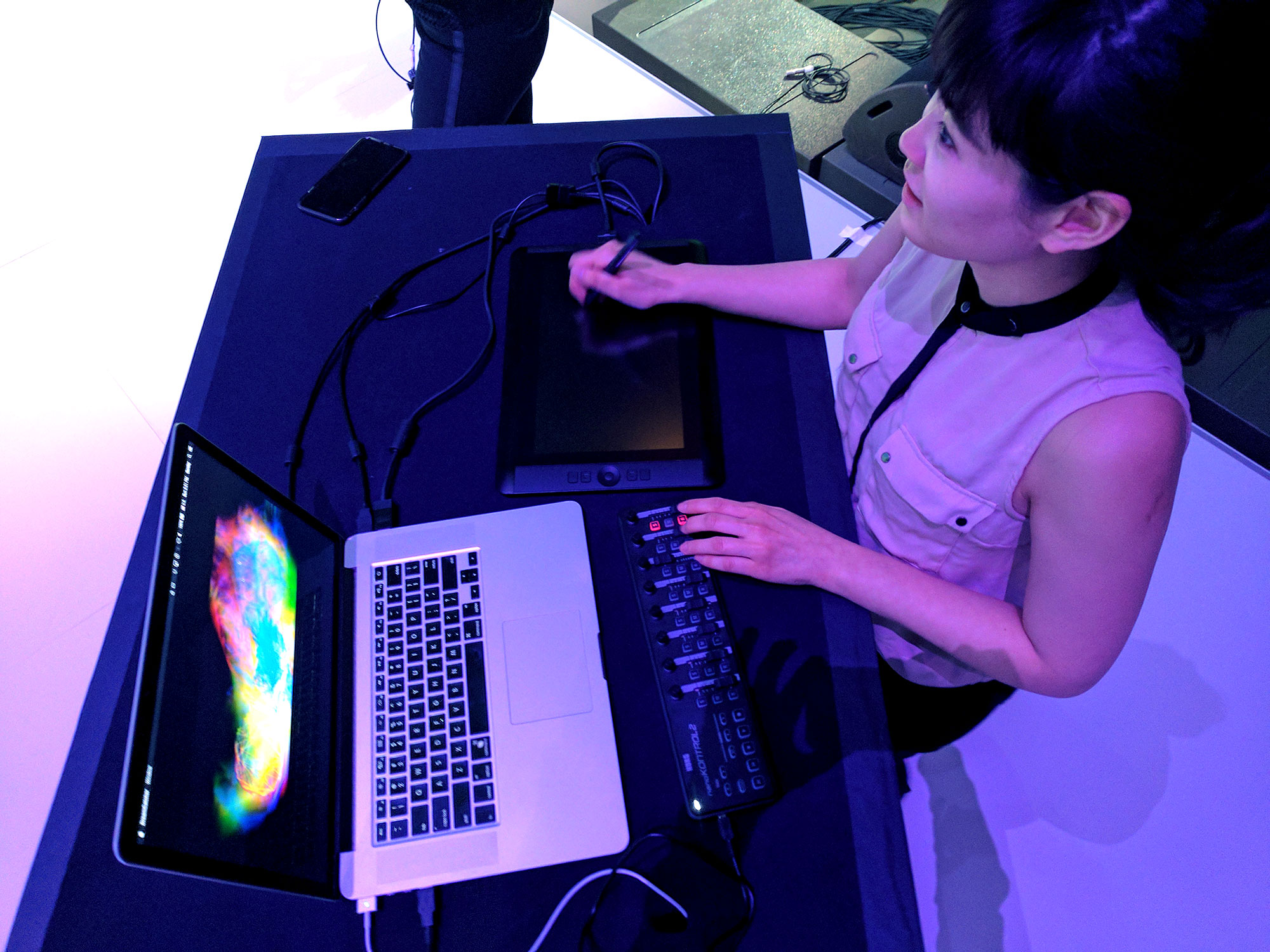 Rehearsal
Days before the opening, we practiced on stage, perfecting the choreography of the interactive performance between the two dancers and myself. Patrick led the choreography and Gretl directed the live interactive drawing.
The use of colors and brush strokes during the live performance were sequenced along with the large animated video playing above us, pacing our performance to look cohesive.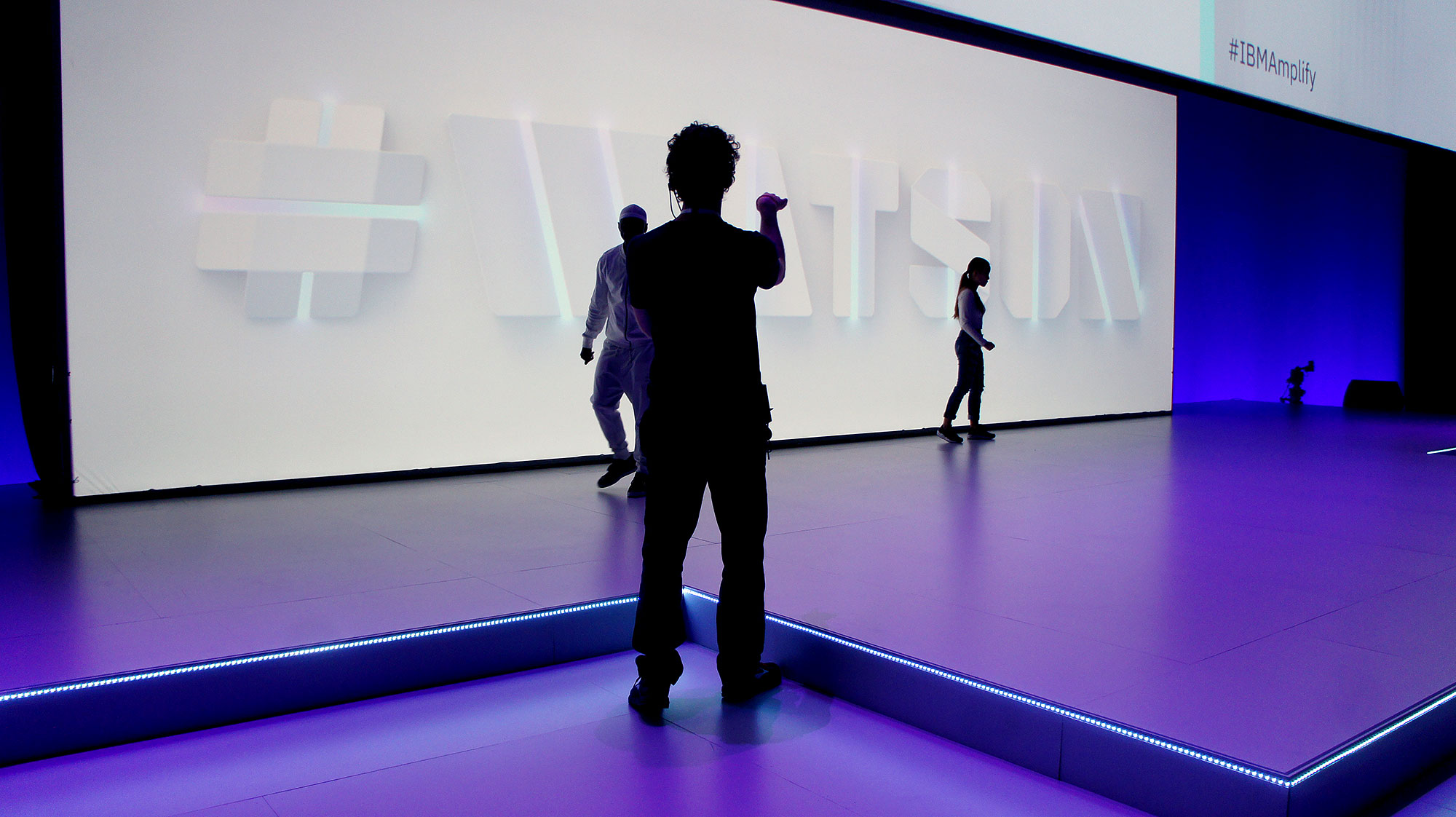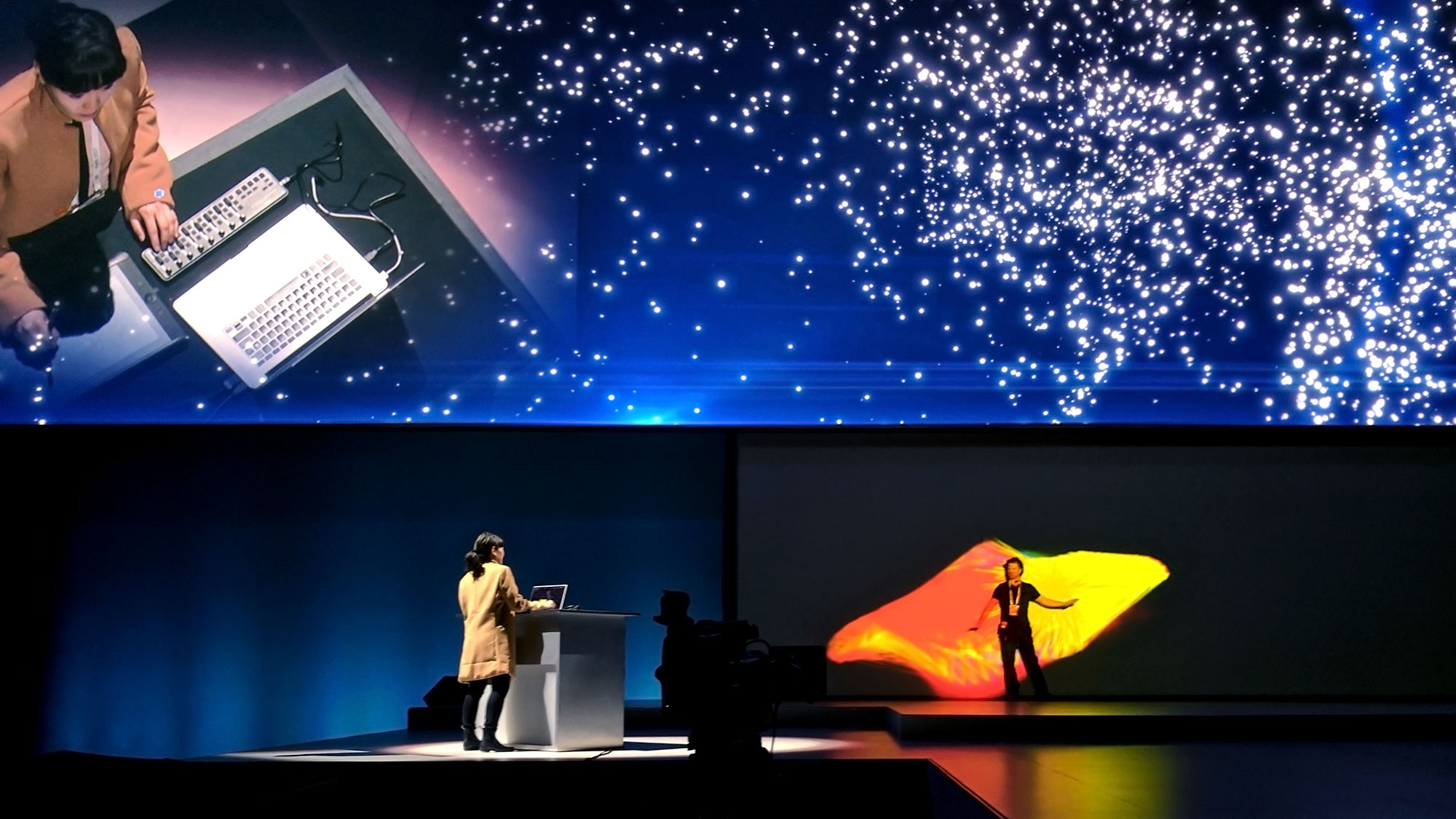 Credits
Art Direction — Drury Design
Choreographer + Lead — Patrick Lovejoy
Live Artist — Handson, Ping Lim
Creative Coder — Gordey Chernyy
Dancers — Dassy Lee + Ze
Music provided by Drury Design for IBM