Museum of the Bible
A user generated interactive environment
The Idea
The Bible Now space acts as both a receiver and a transmitter for real-time information that shows the impact of the Bible. These user-generated media workstations allow visitors to generate and transmit their own creations out into the surrounding panorama.
Visualizing the Space
As the interactive space is a real-time experience, we were inspired by the energy of Times Square — the bustling sight of streaming information coming live from the web, from people, and from Biblical places and organizations.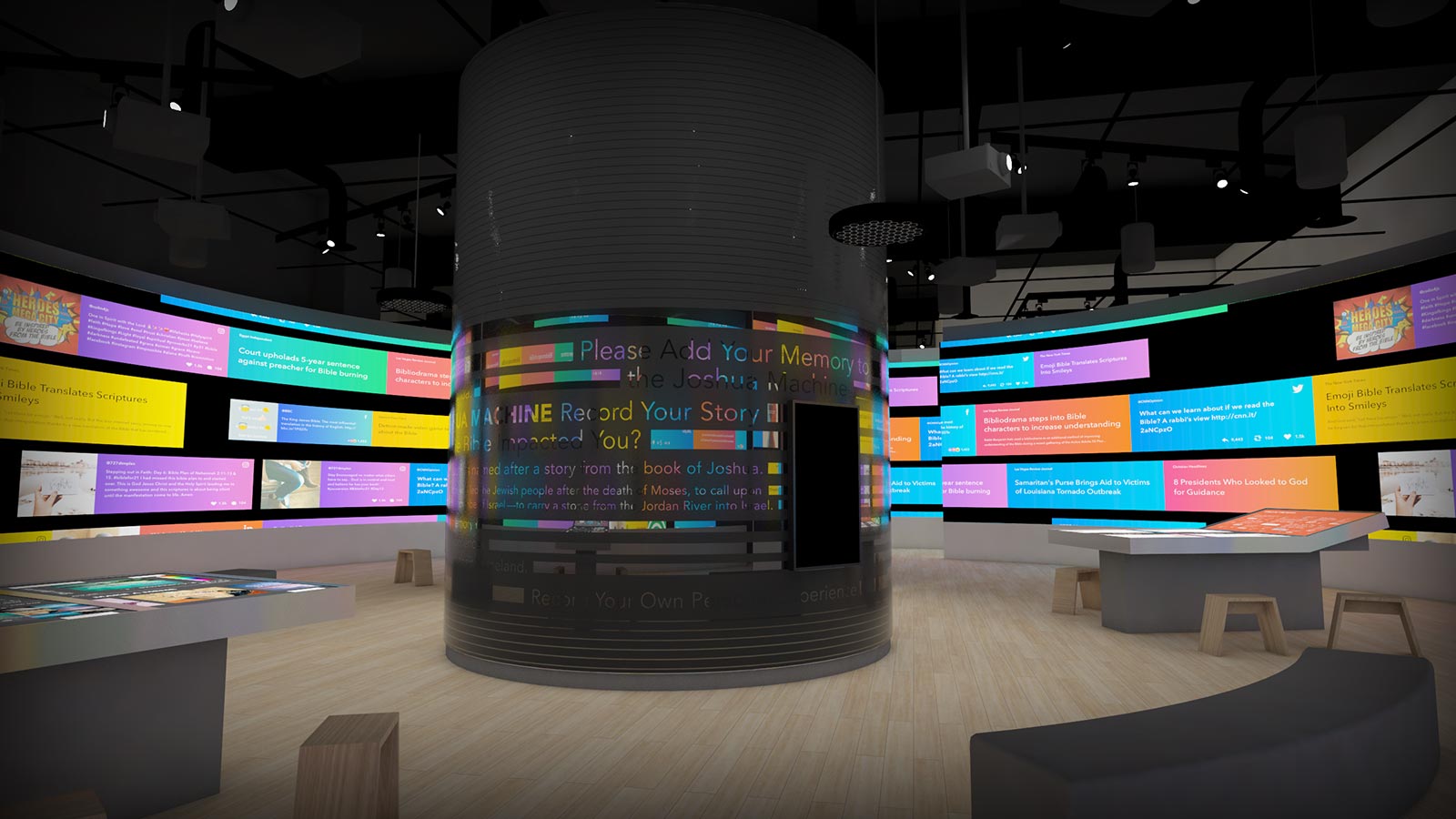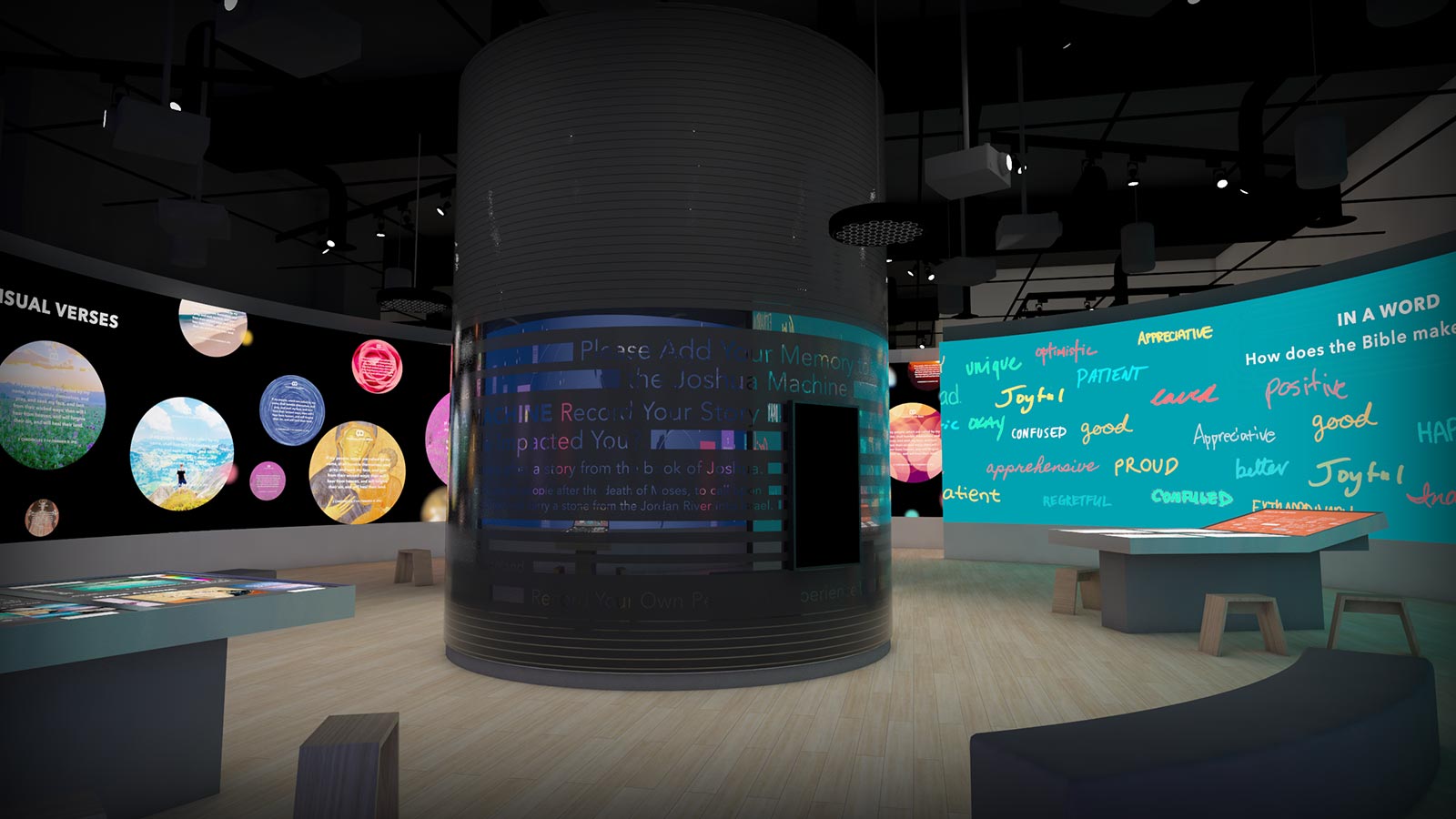 Rendering of Immersive Space
Understanding the Data
One of the interactive workstations is a data-driven interactive which works with YouVersion, a Bible App that has over 9 million downloads around the world. This was an interesting piece to work on, as the narrative was told through real data, rather than curating it.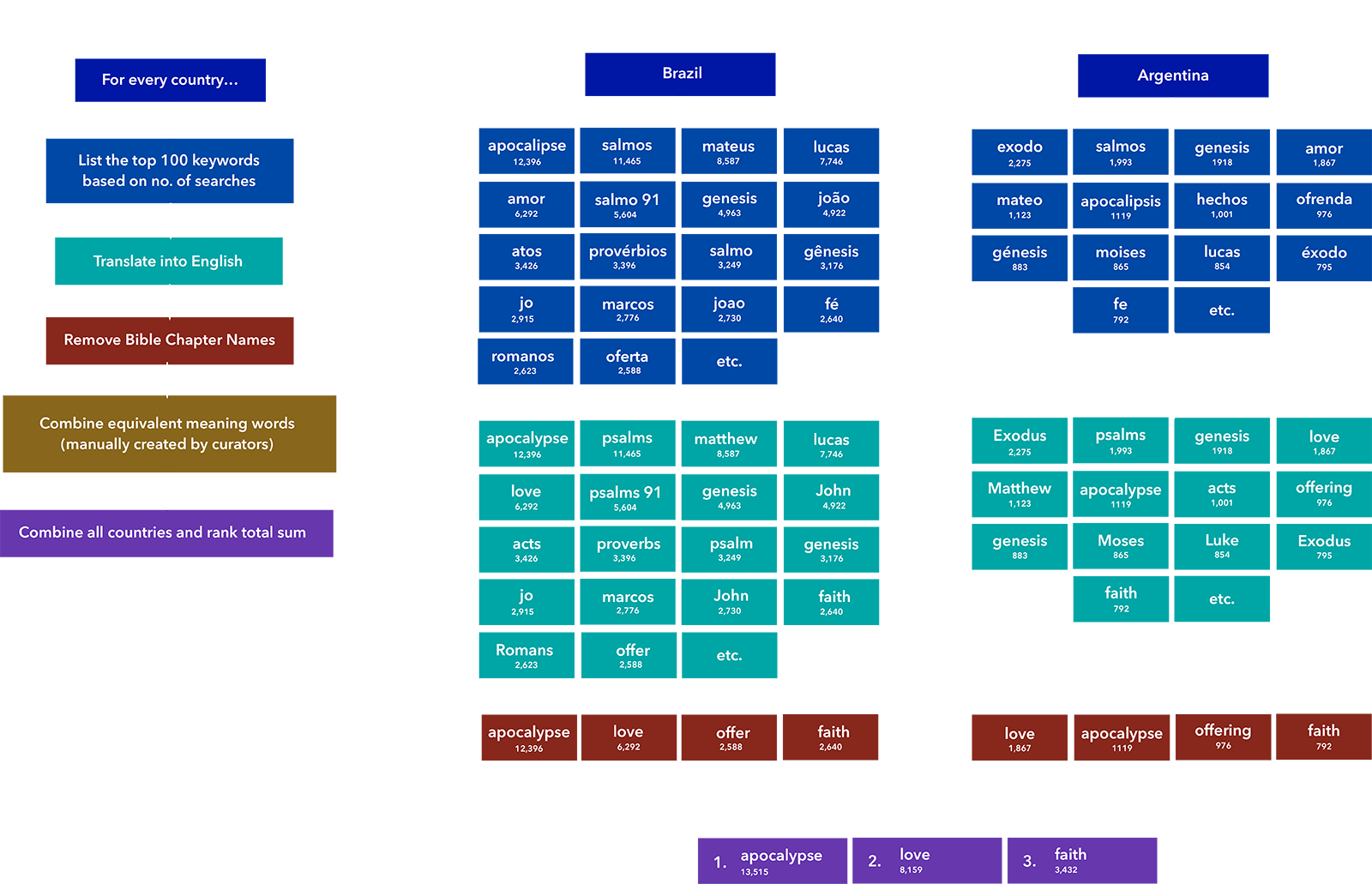 There were interesting insights found in the data. For example, the first most searched keyword around the world is love. In Sweden, most people were searching for 'children'; in India a quarter of the population was searching for 'woman'. In countries where there is no internet access, such as North Korea, there were 0 returns in data. With this knowledge, we created an algorithm that breaks down the data such that it is decipherable.
Animating User Interaction
We had to think of ways to visualize the data in such a way that it is engaging to the user. Datagraphics sometimes appear dull in the form of charts and numbers, so we thought of ways to simplify the data that it is easily digestible in a galaxy of moving cards.
The Final Product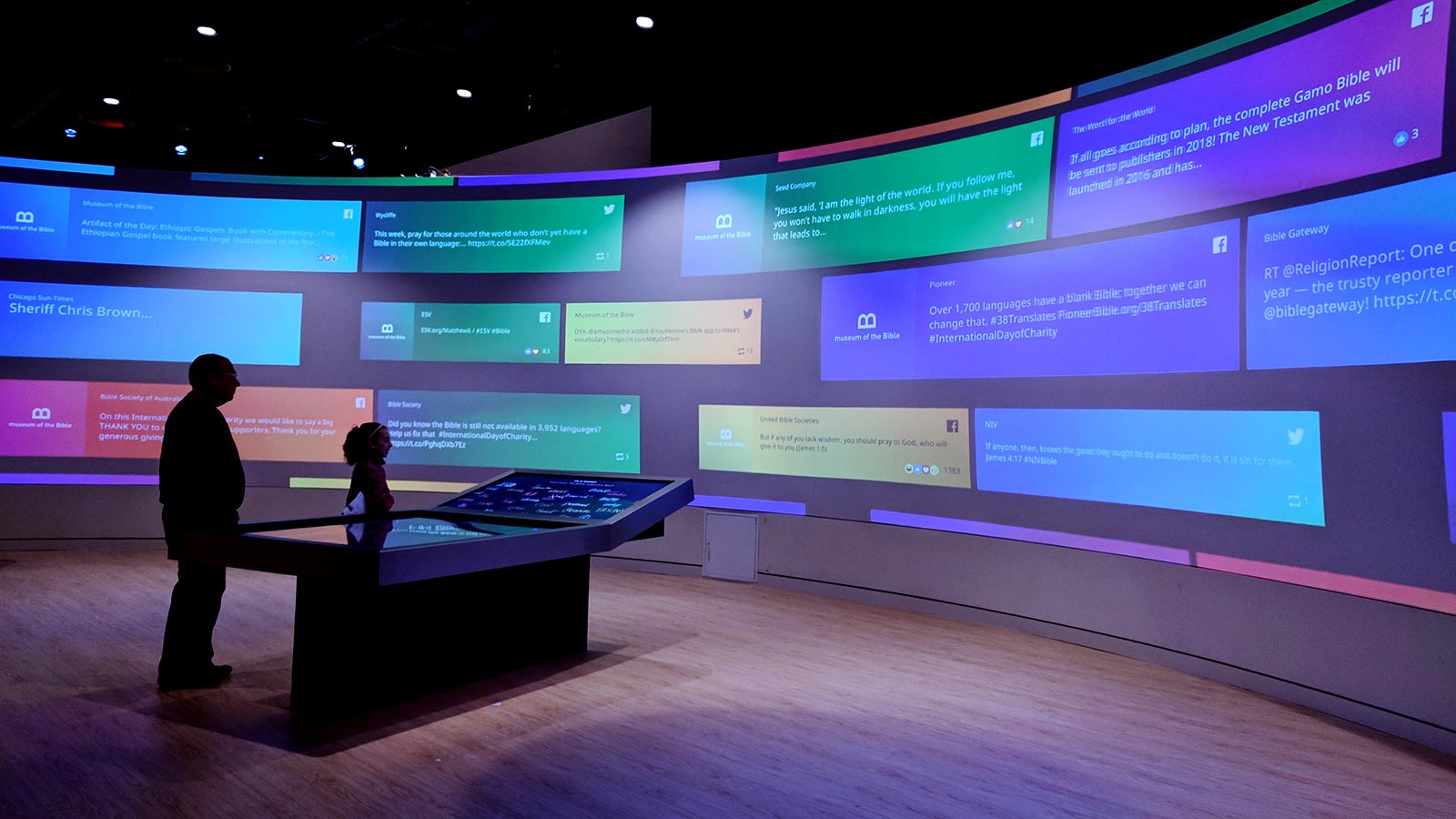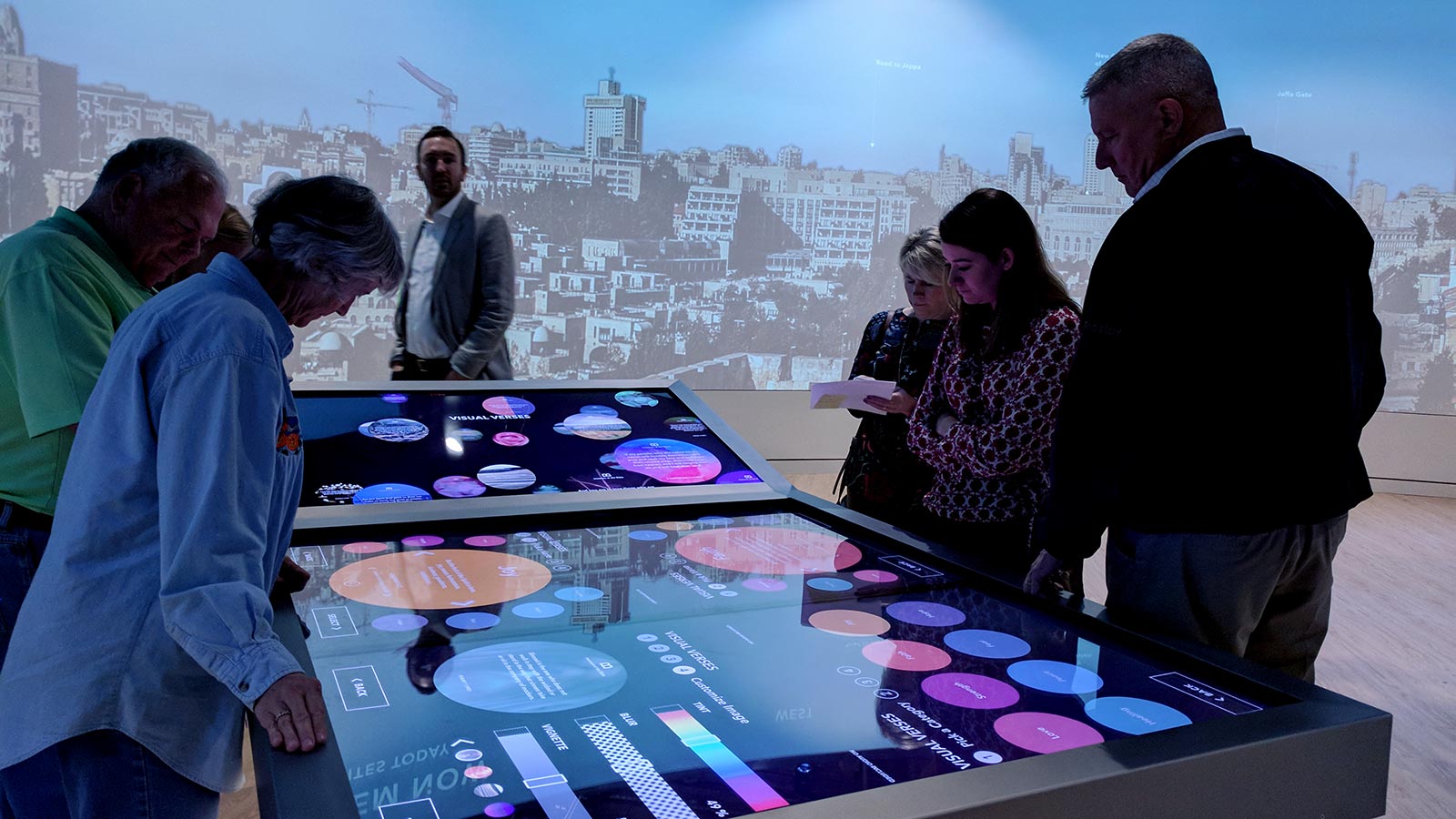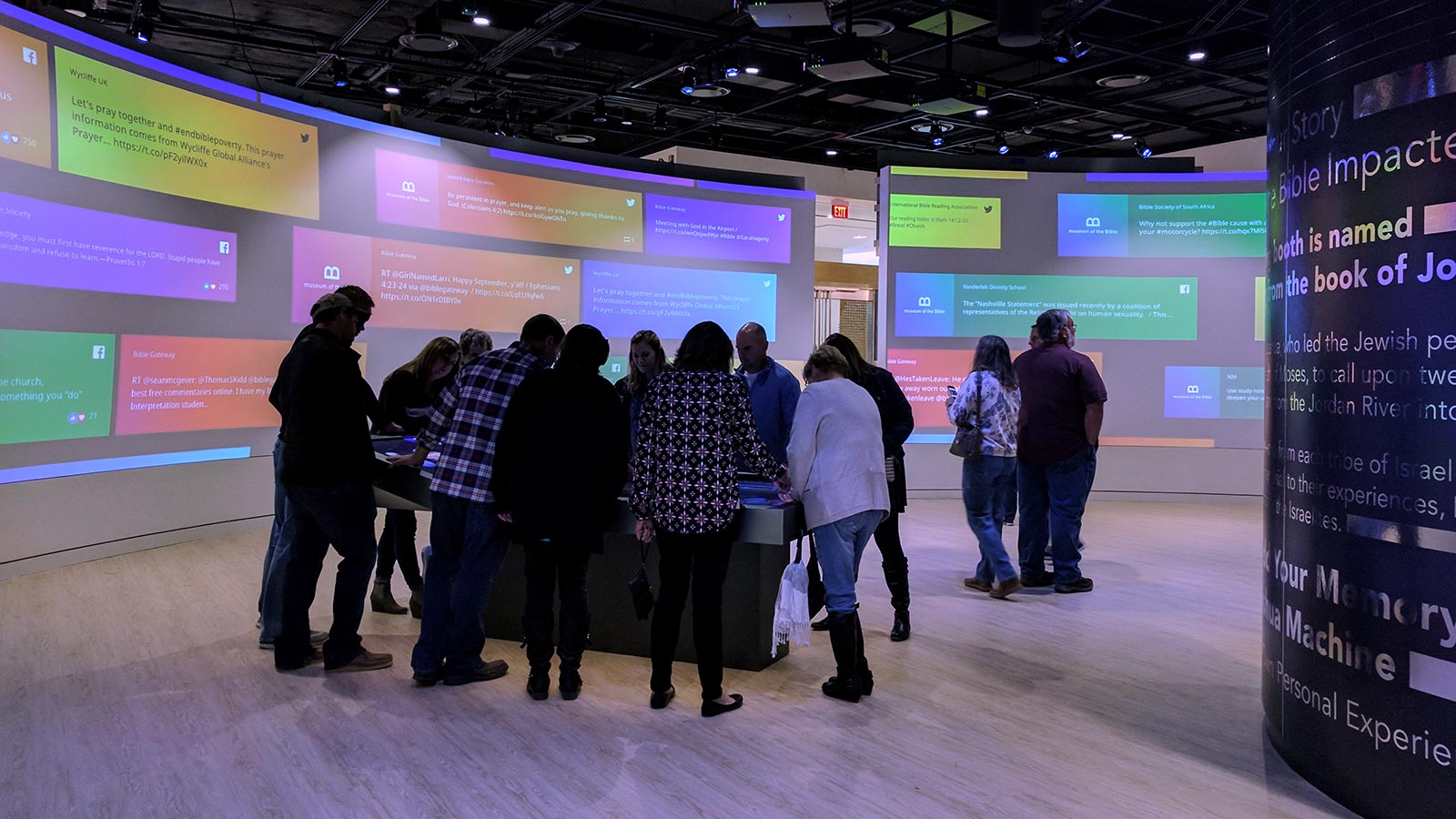 Credits
Agency— C&G Partners
Role— User Interaction and Motion Design