Verizon Innovation
Moving the world forward
What
Committing to Boston and its flourishing technology community, Verizon is the anchor tenant in the southern tower of The Hub on Causeway, a mixed-use development located on the city's waterfront. 
Why
The goal is to provide visitors with a view into Verizon Innovation, by demonstrating how physical design and digital integration can propel an established company into its next chapter — delivering a seamless journey fully curated with connected, distinctive experiences.
How
The three-story Innovation Center immerses customers and external partners in Verizon's emerging technologies through a variety of touchpoints. Presented in a series of curated exhibits and experiential moments, guests can explore what Verizon can do for their business, commercial, or academic applications.
01
Set the Tone
Welcome Lobby
Visitors are greeted by an interactive, cyber-physical custom LED Display that responds to their movement along the elevator lobby. The welcoming experience is accompanied by an audio soundscape, one that sets the tone of a future-forward experience ahead of their visit.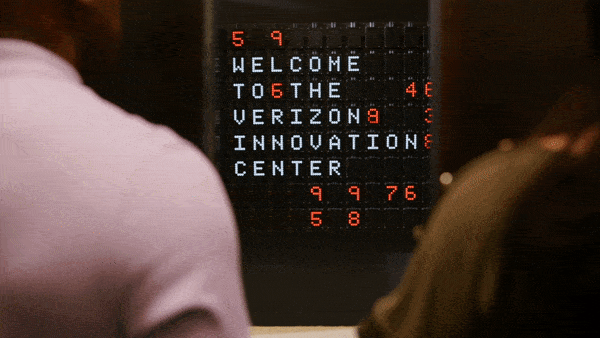 02
Self-Exploration
Discovery Portals
Modular designed exhibits that invite visitors to explore in depth current innovations and new technologies. These portals are custom built on wheels, that range in multiple sizes to future-proof versatility of content and adaptable reconfiguration in the innovation space.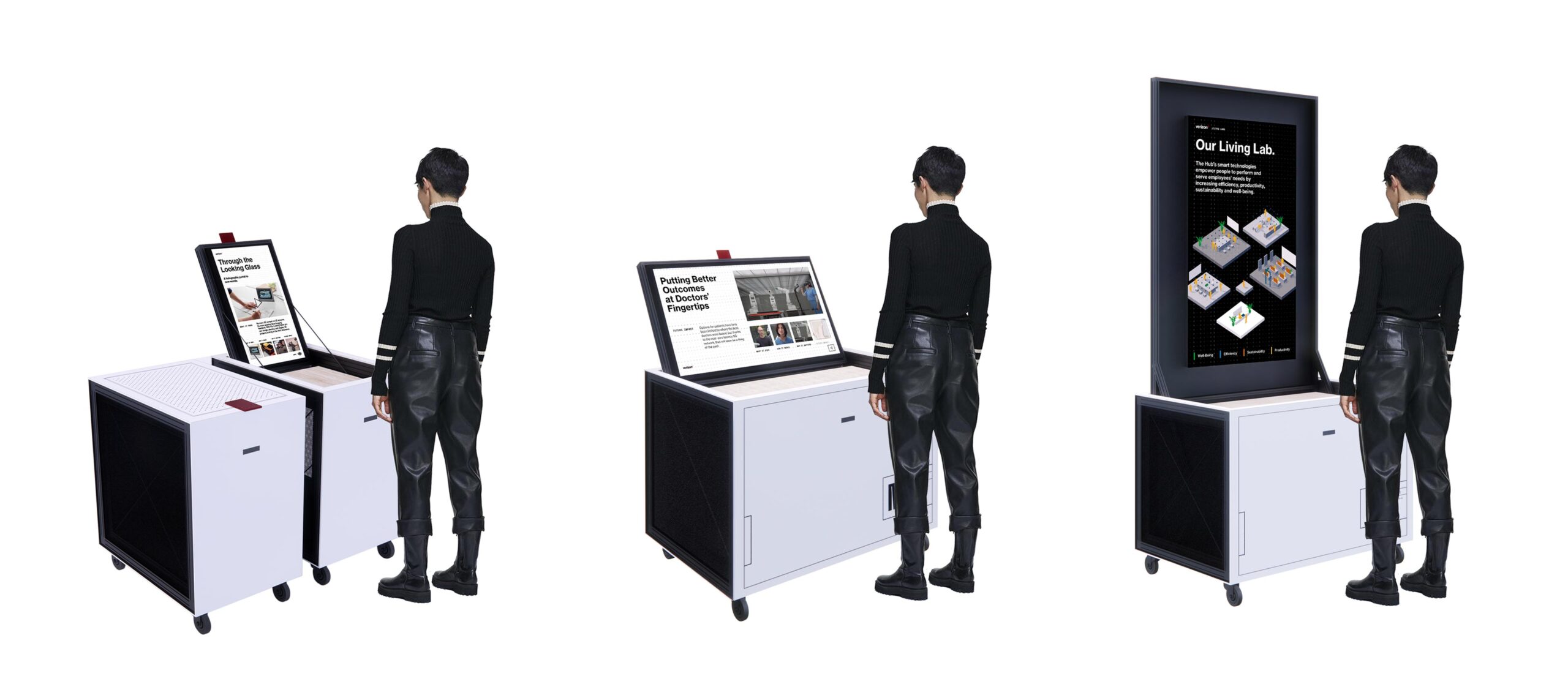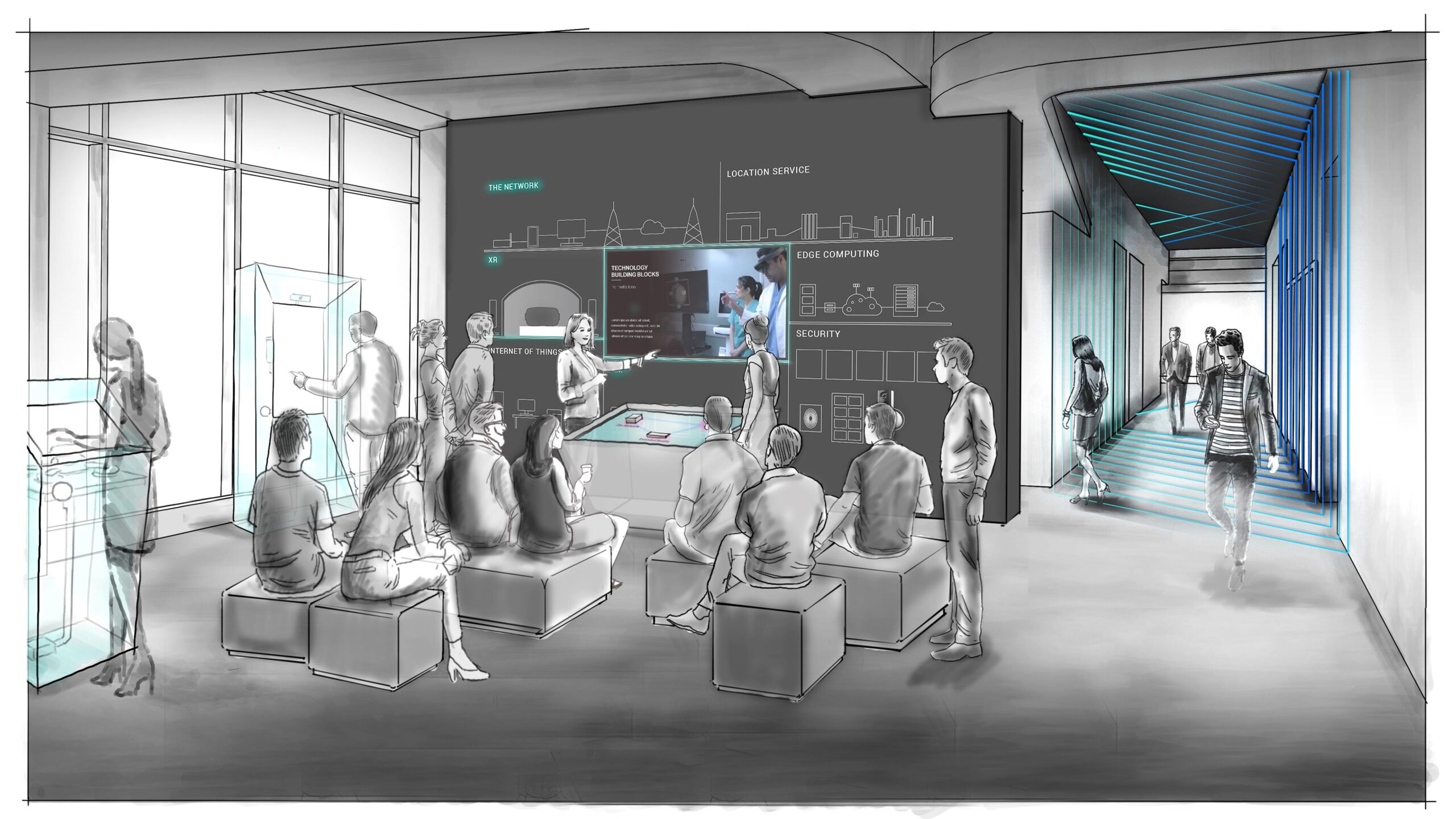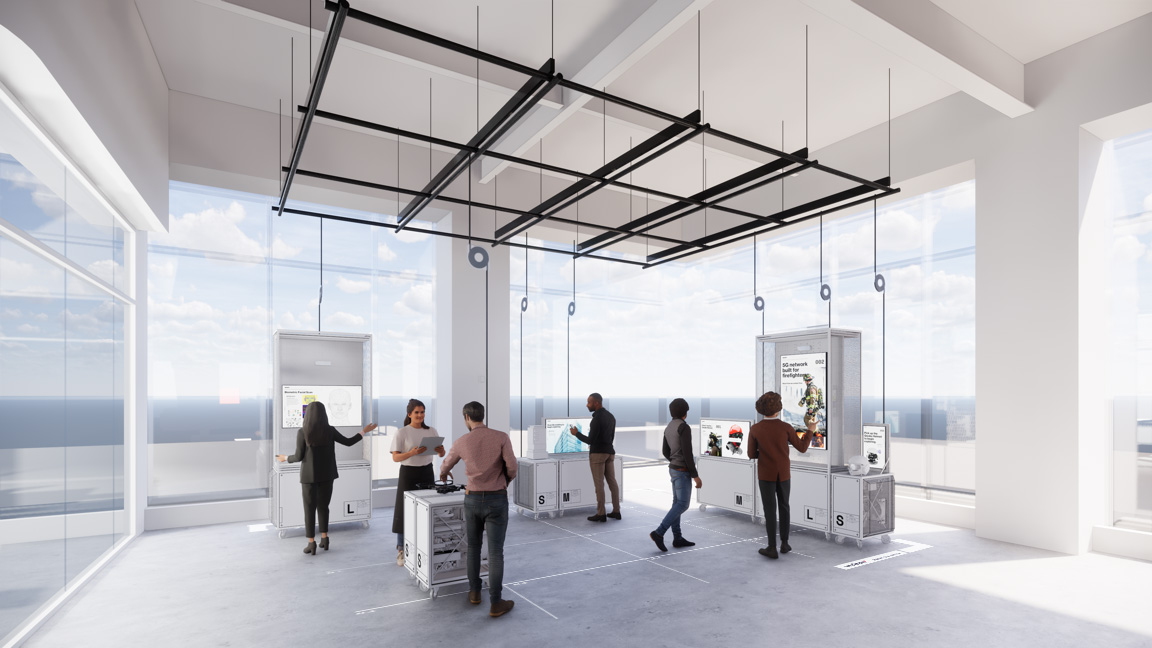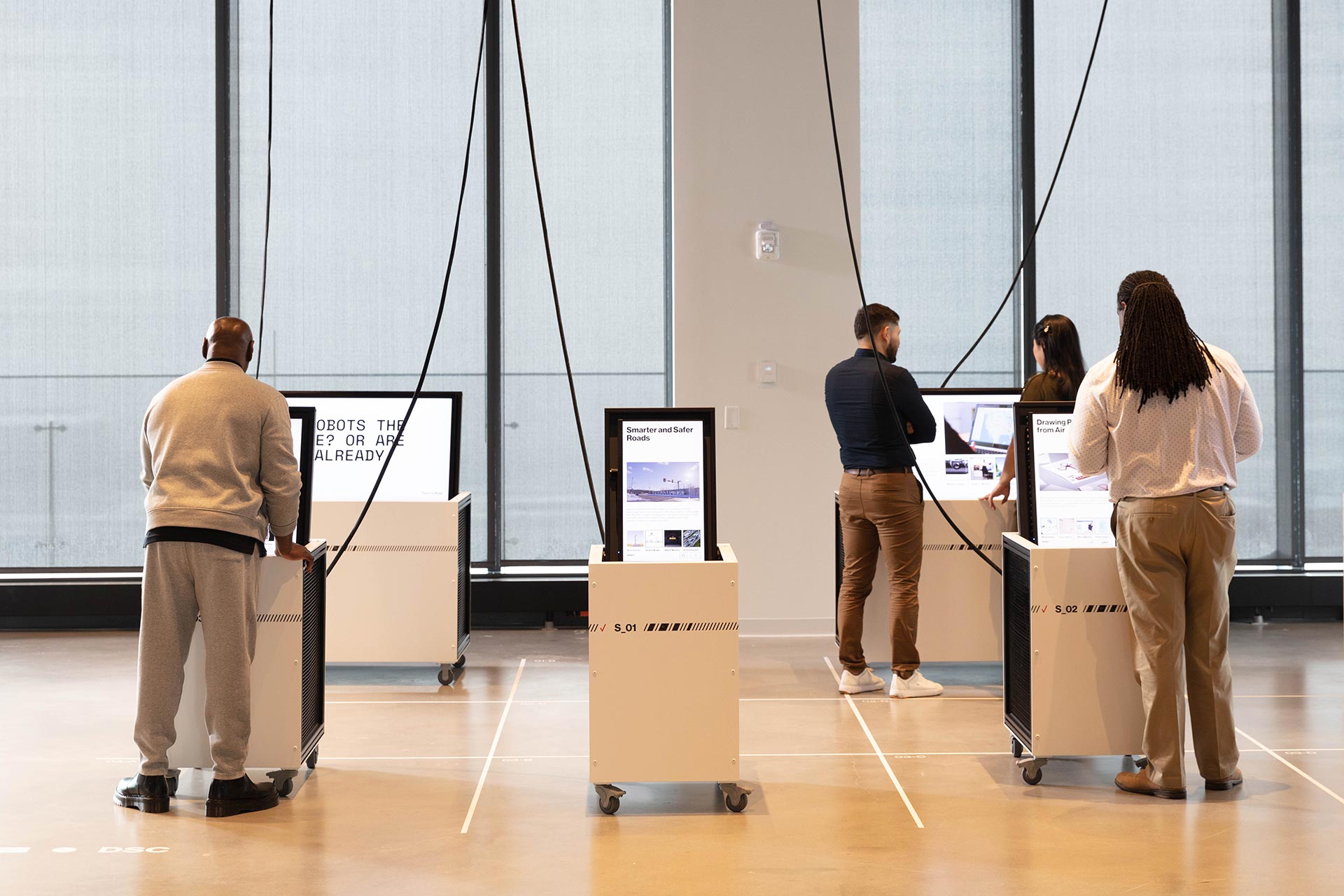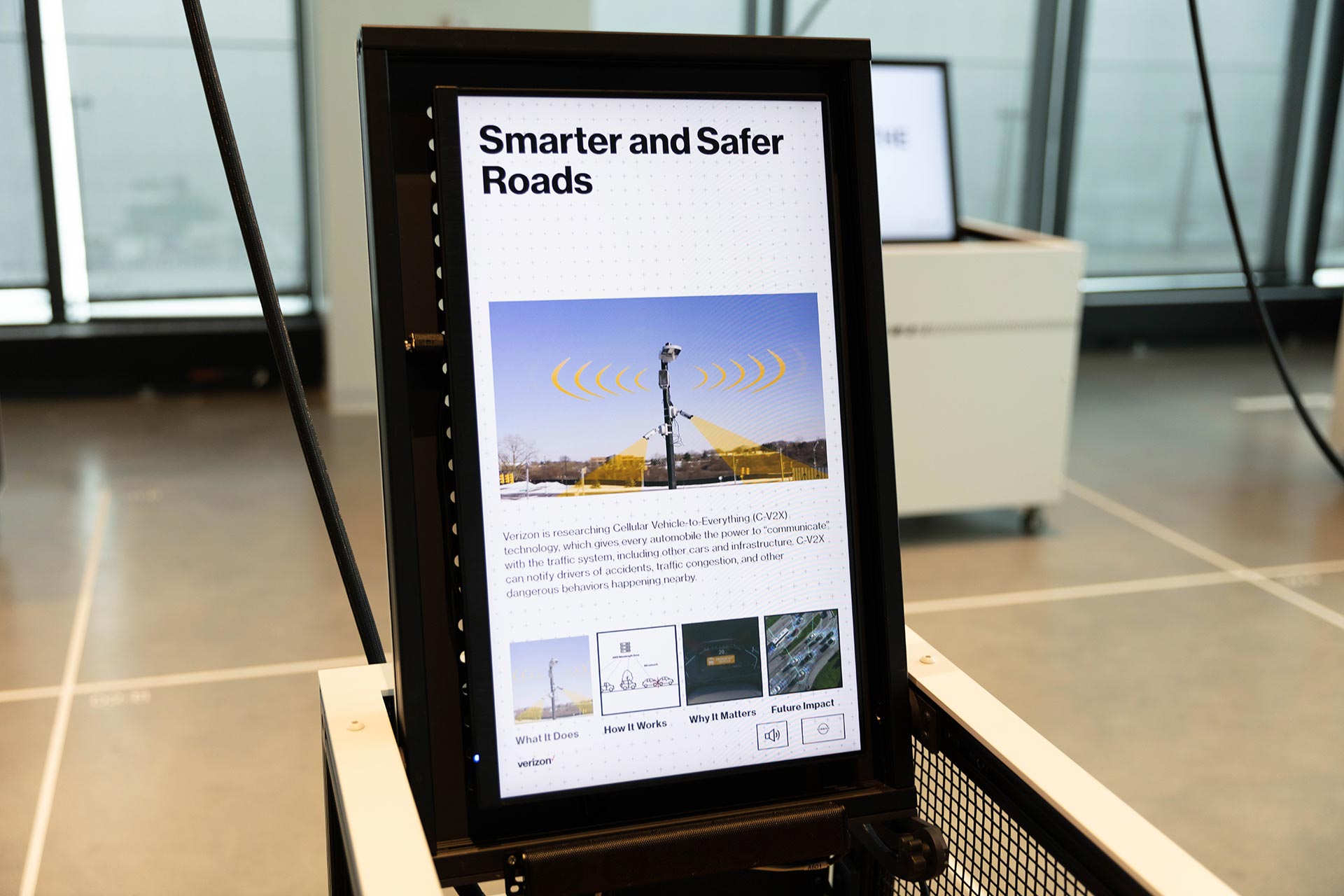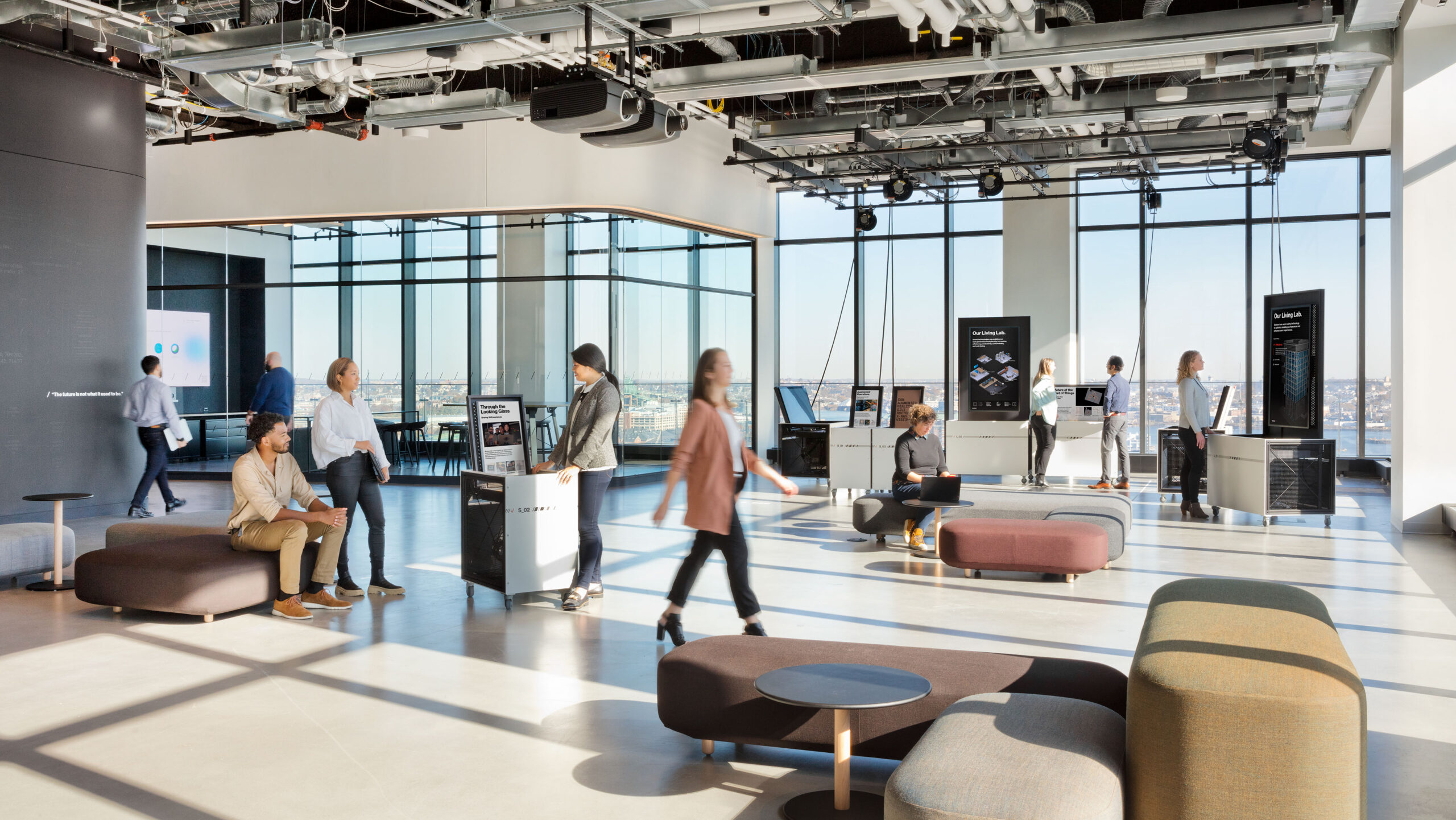 03
Begin The Journey
The Exchange
An immersive environment that sets the context about the Fourth Industrial Revolution and how Verizon Innovation and capabilities are moving the world forward.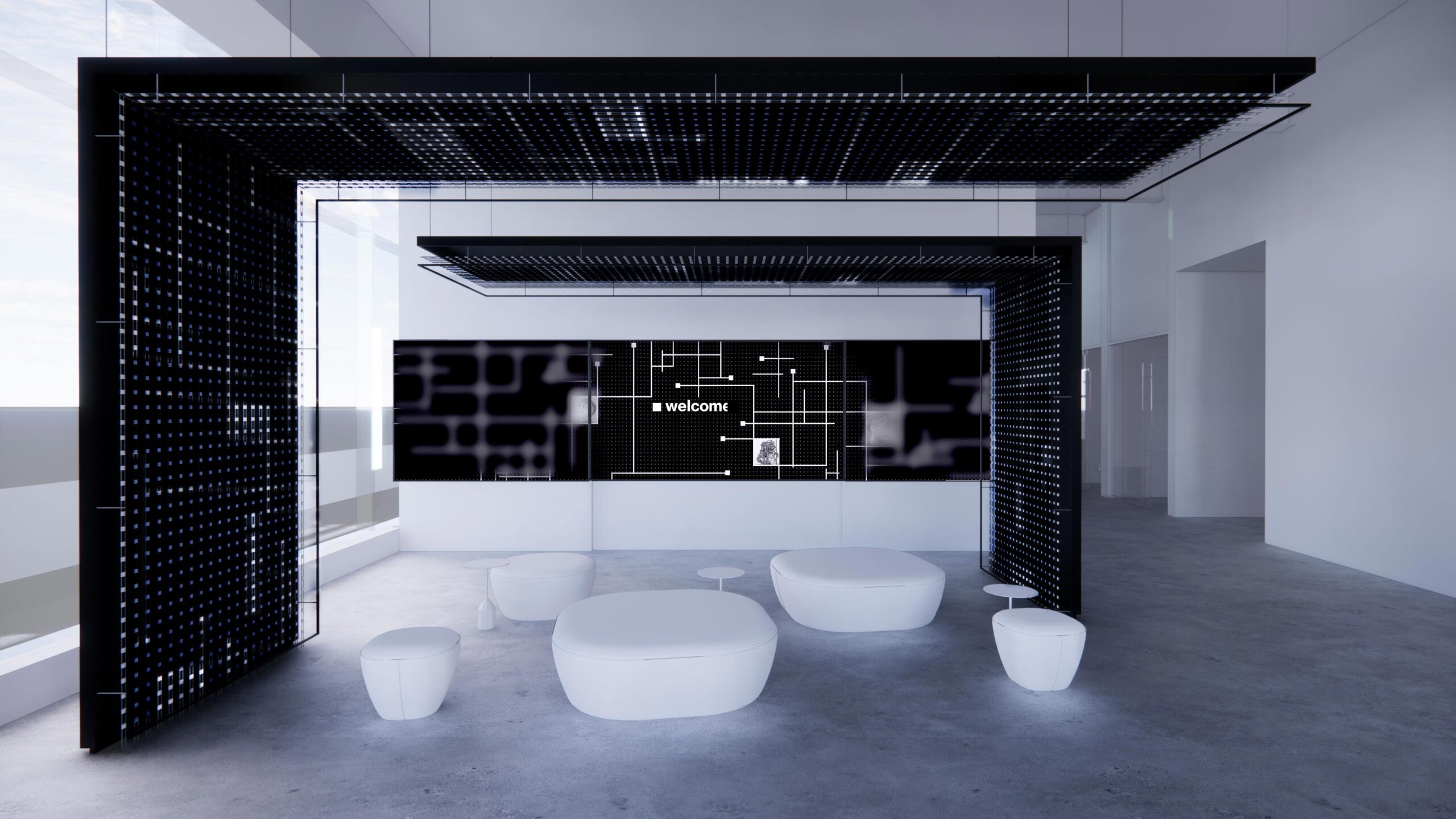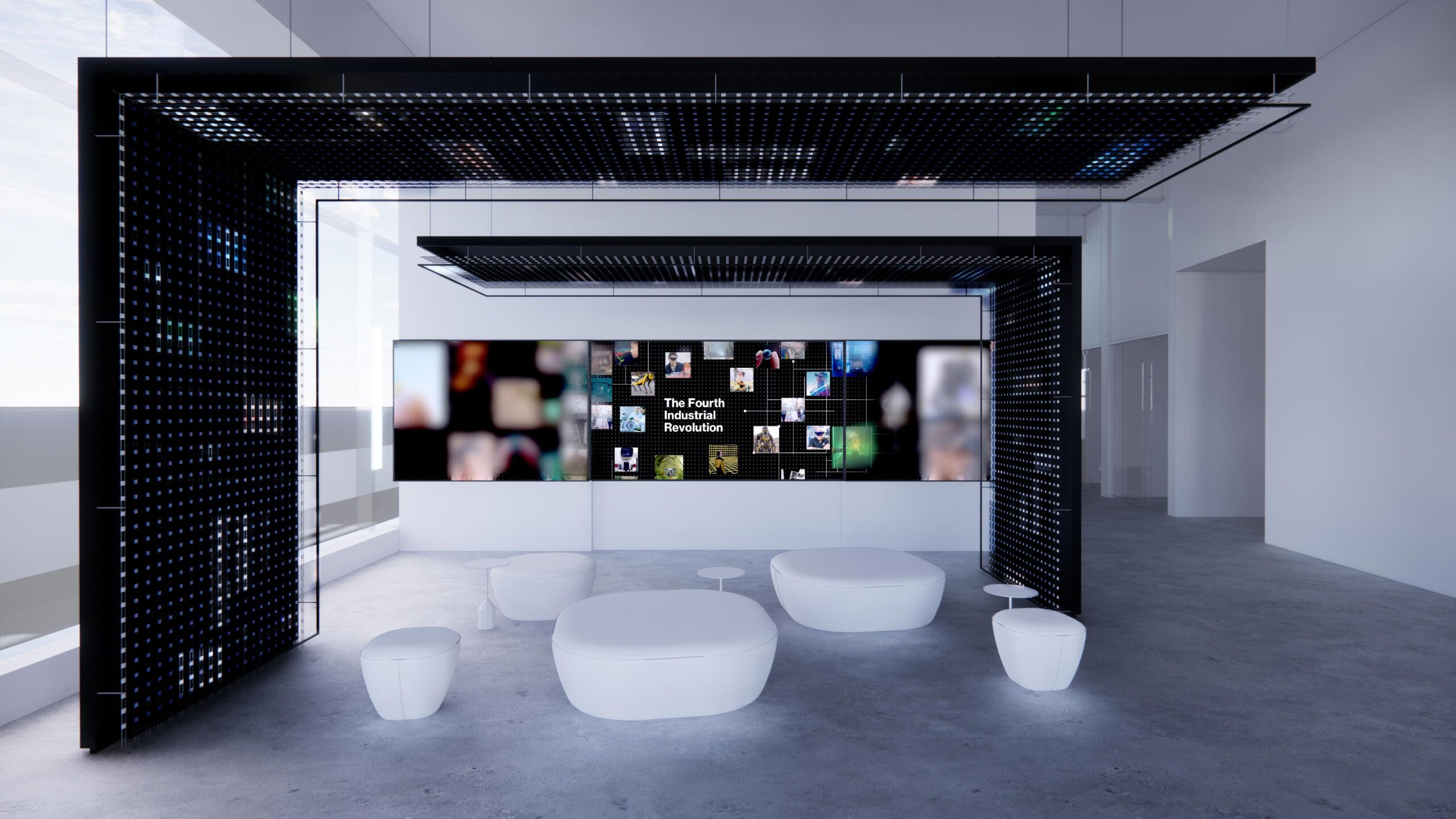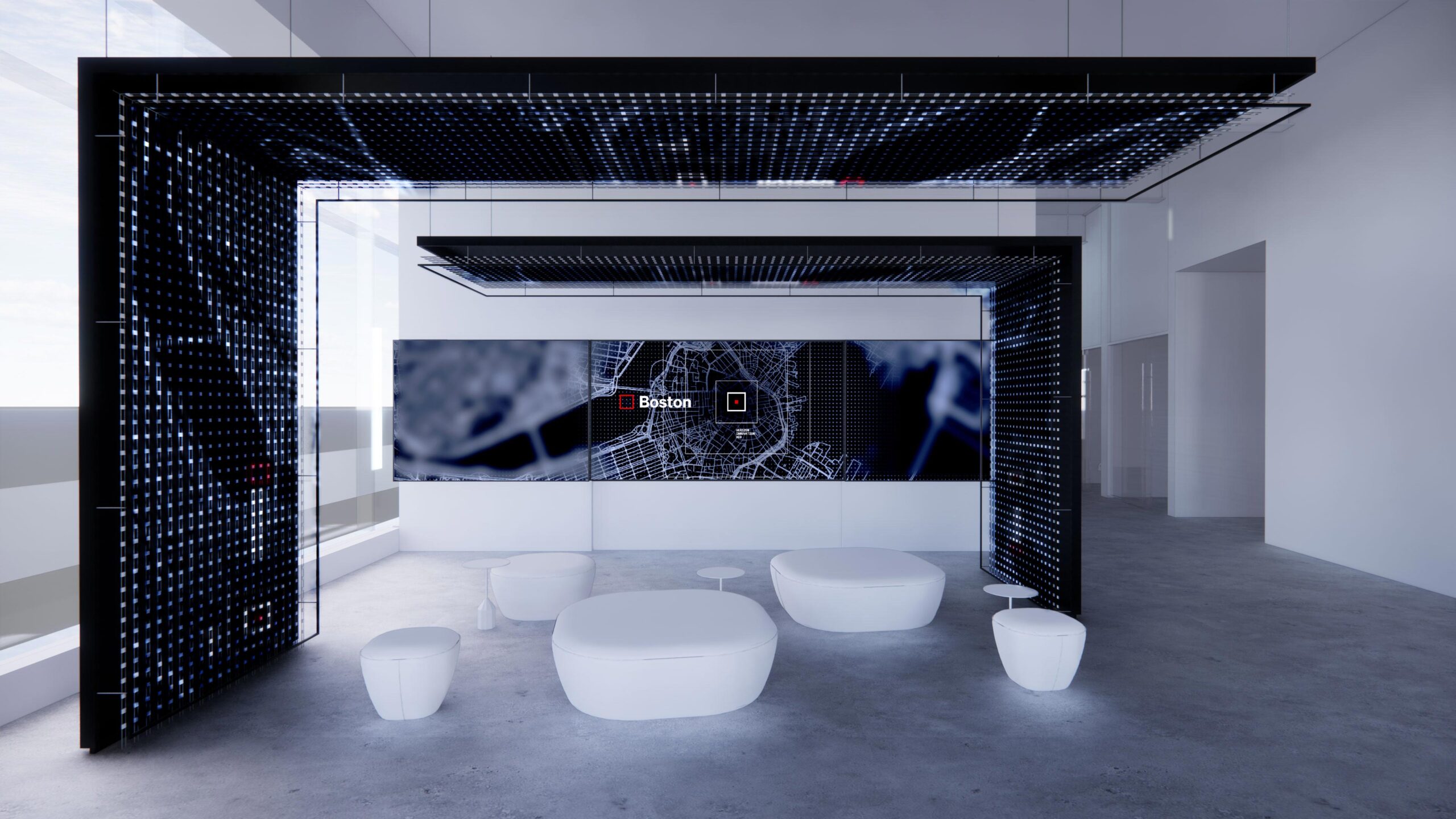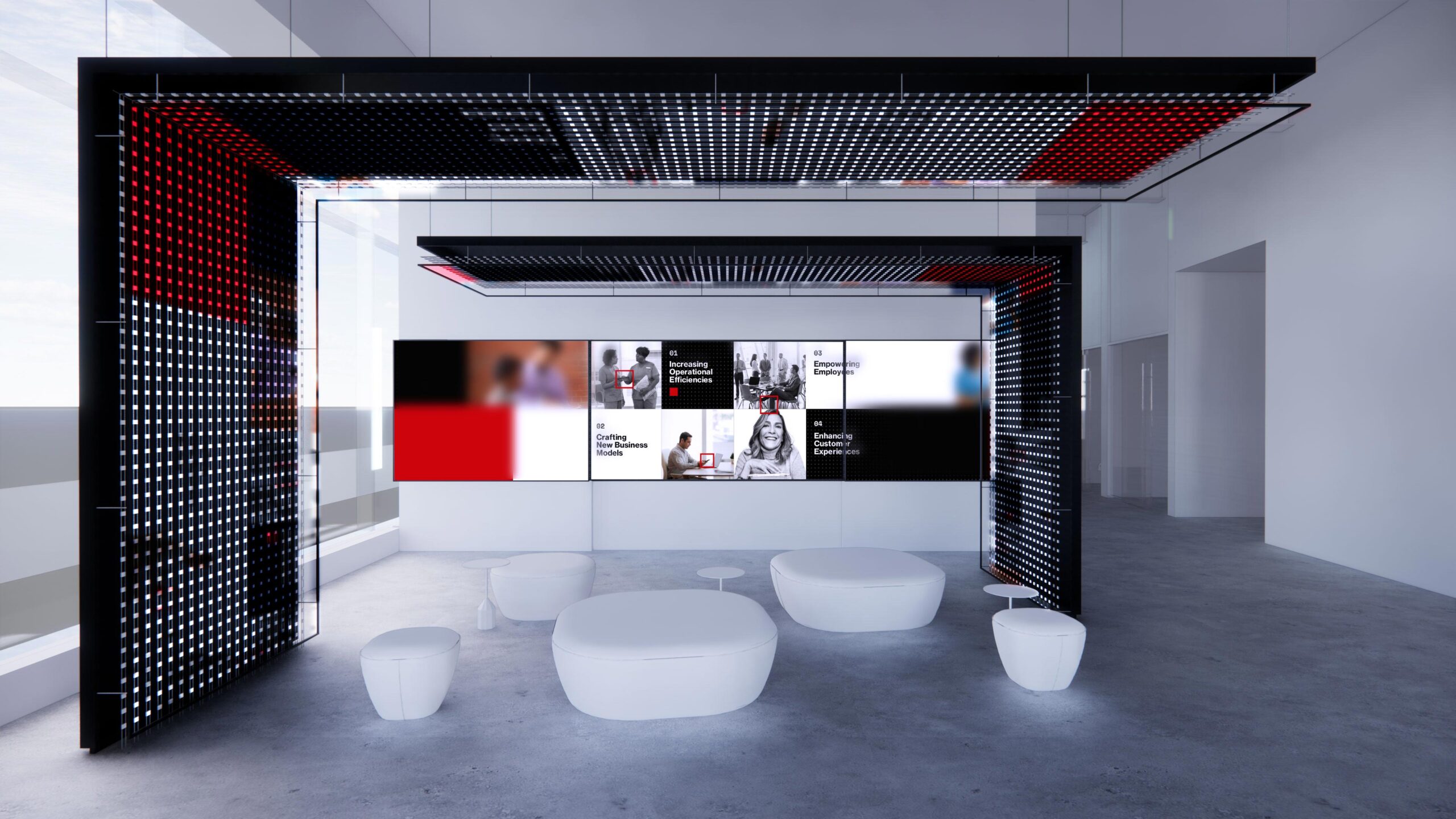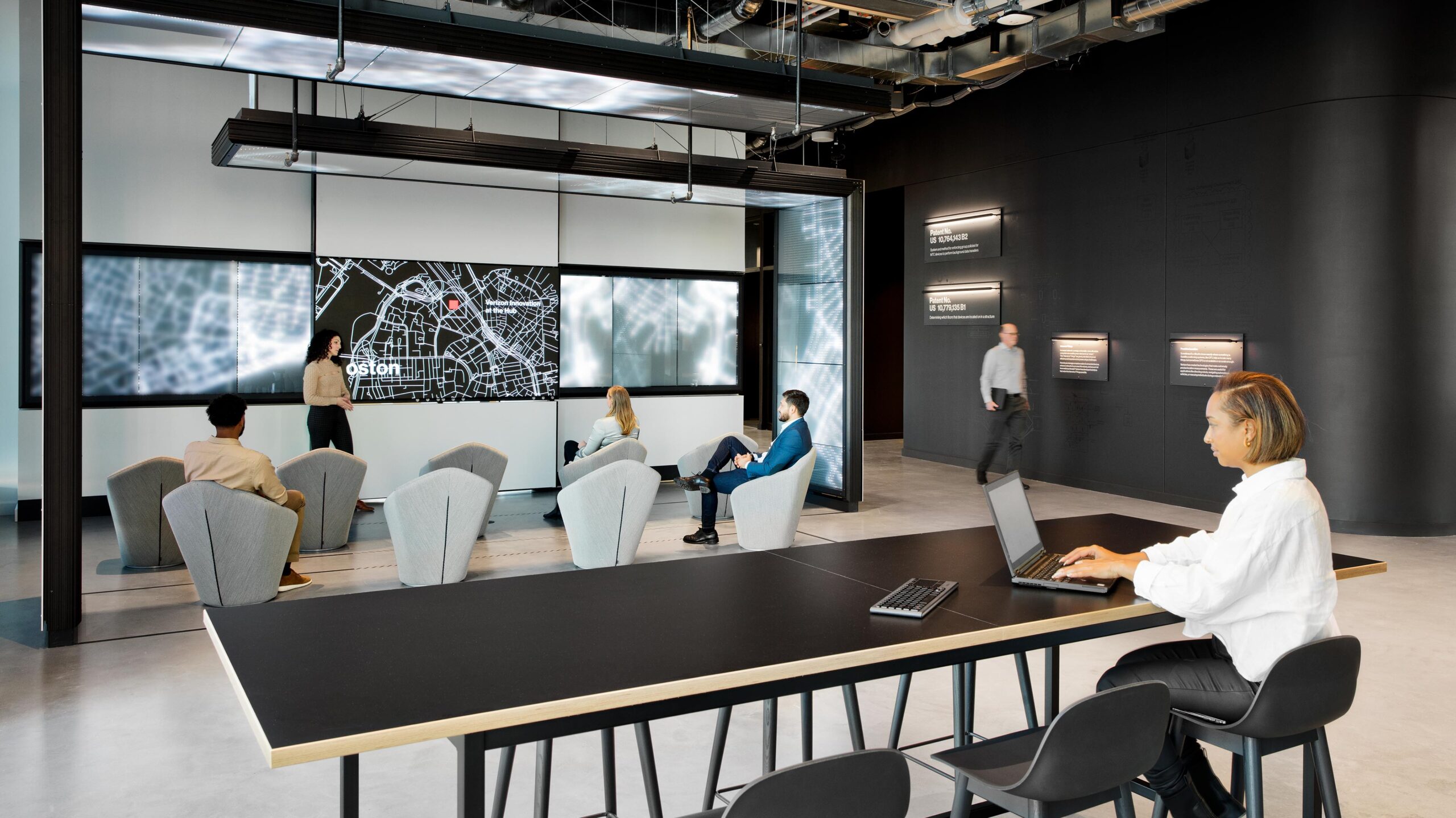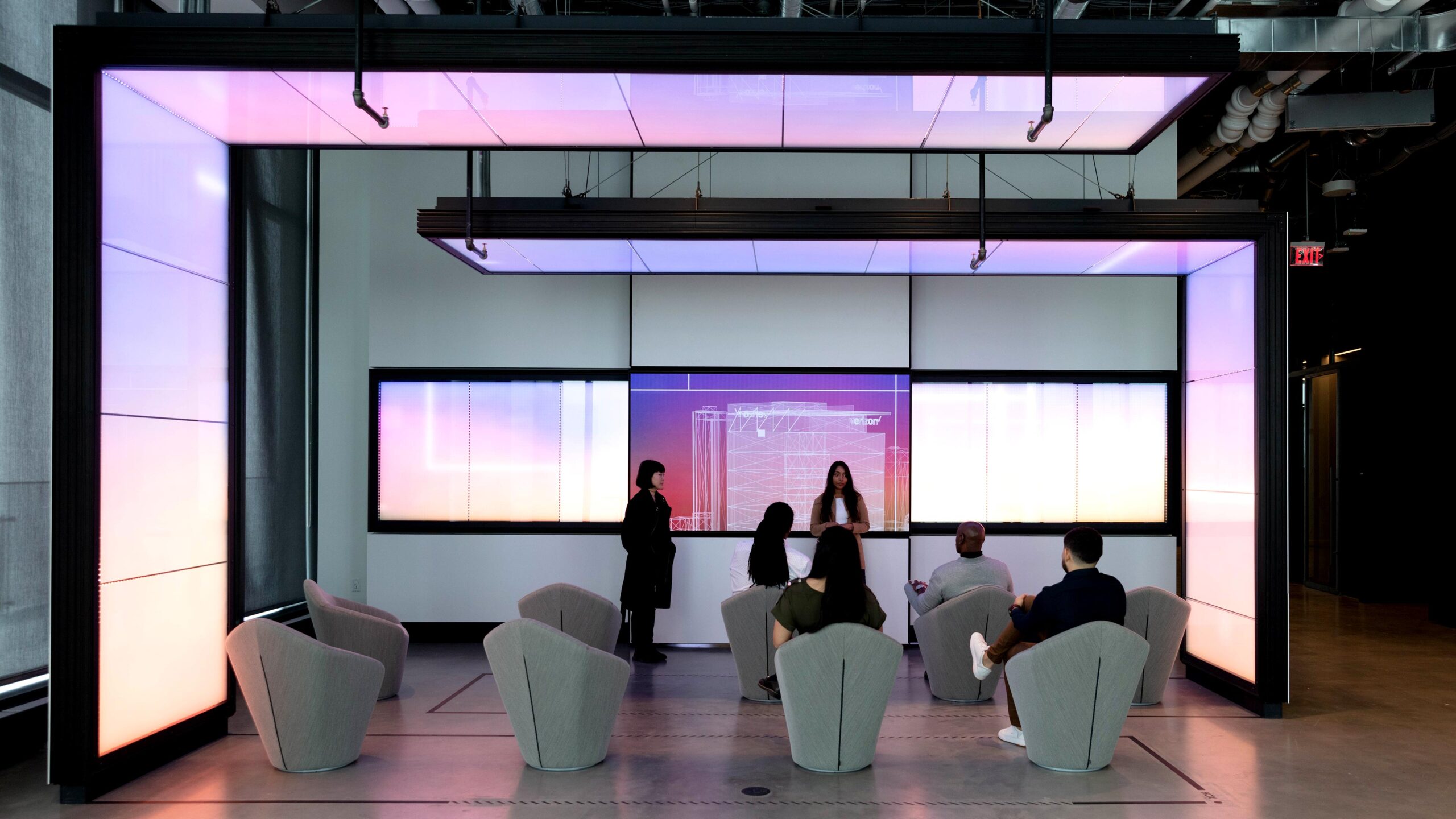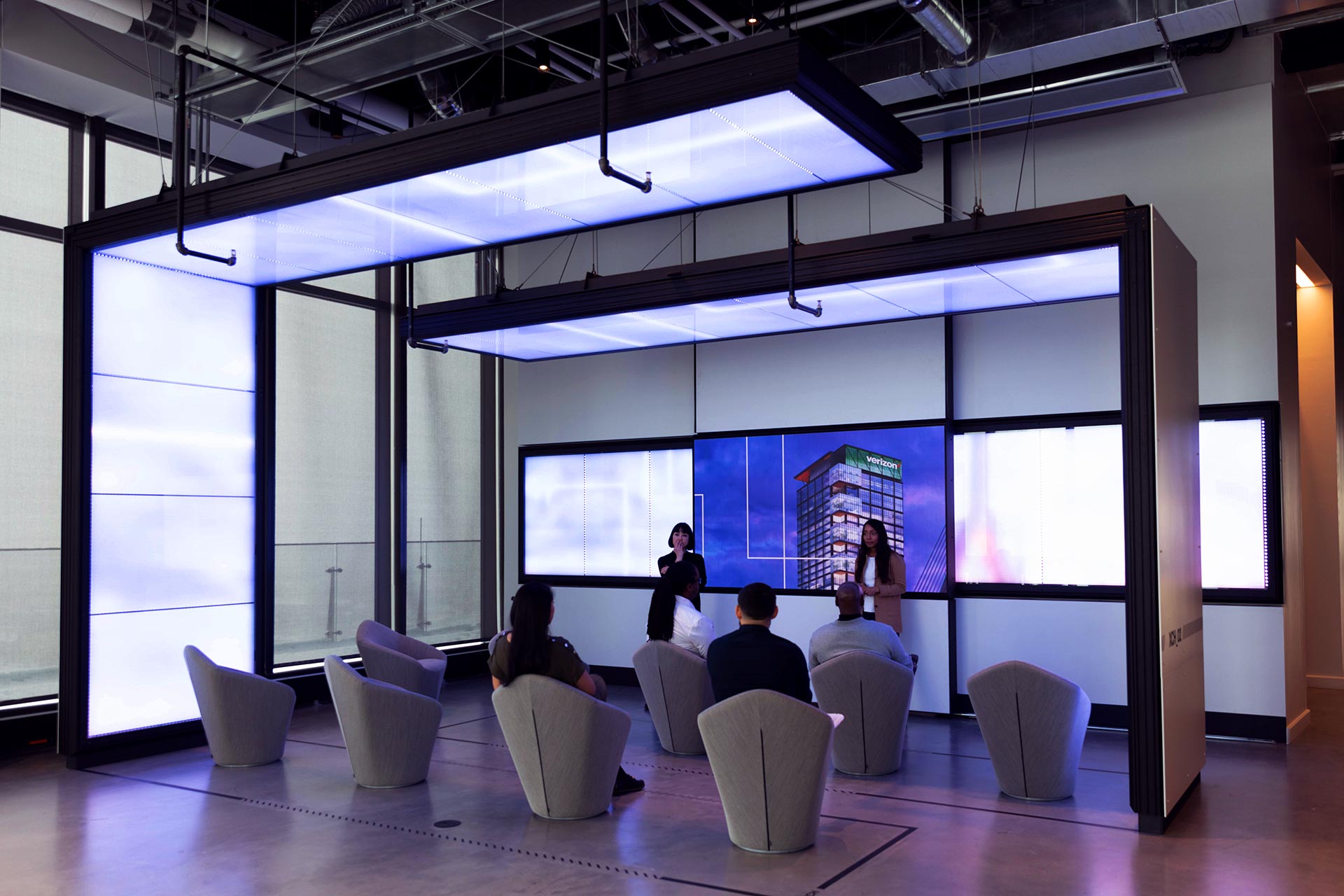 04
Hands-on Experience
The Shop
This space highlights how Verizon helps clients embed forward-thinking technology to deliver above and beyond customer expectations—from anywhere, and at anytime.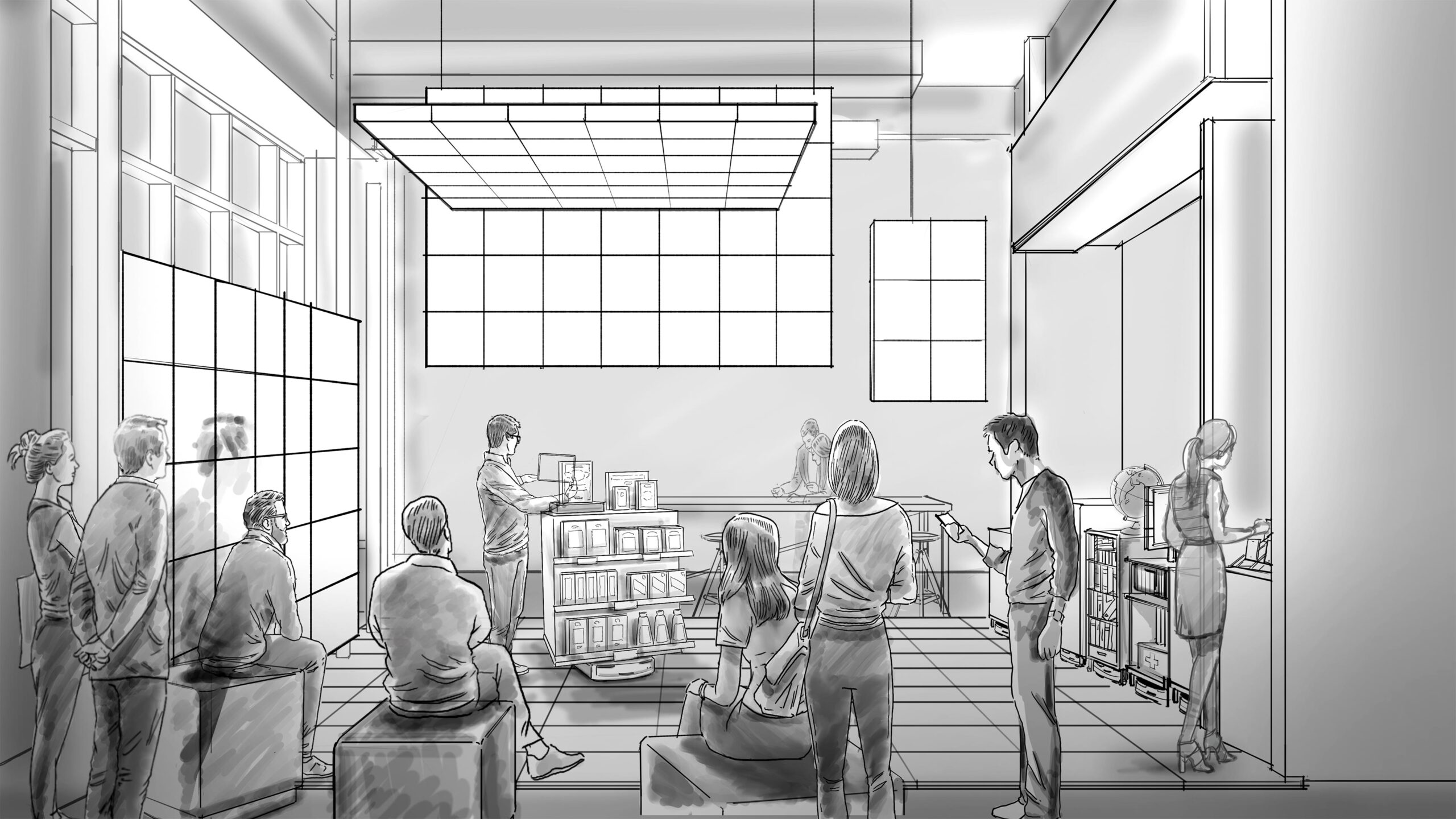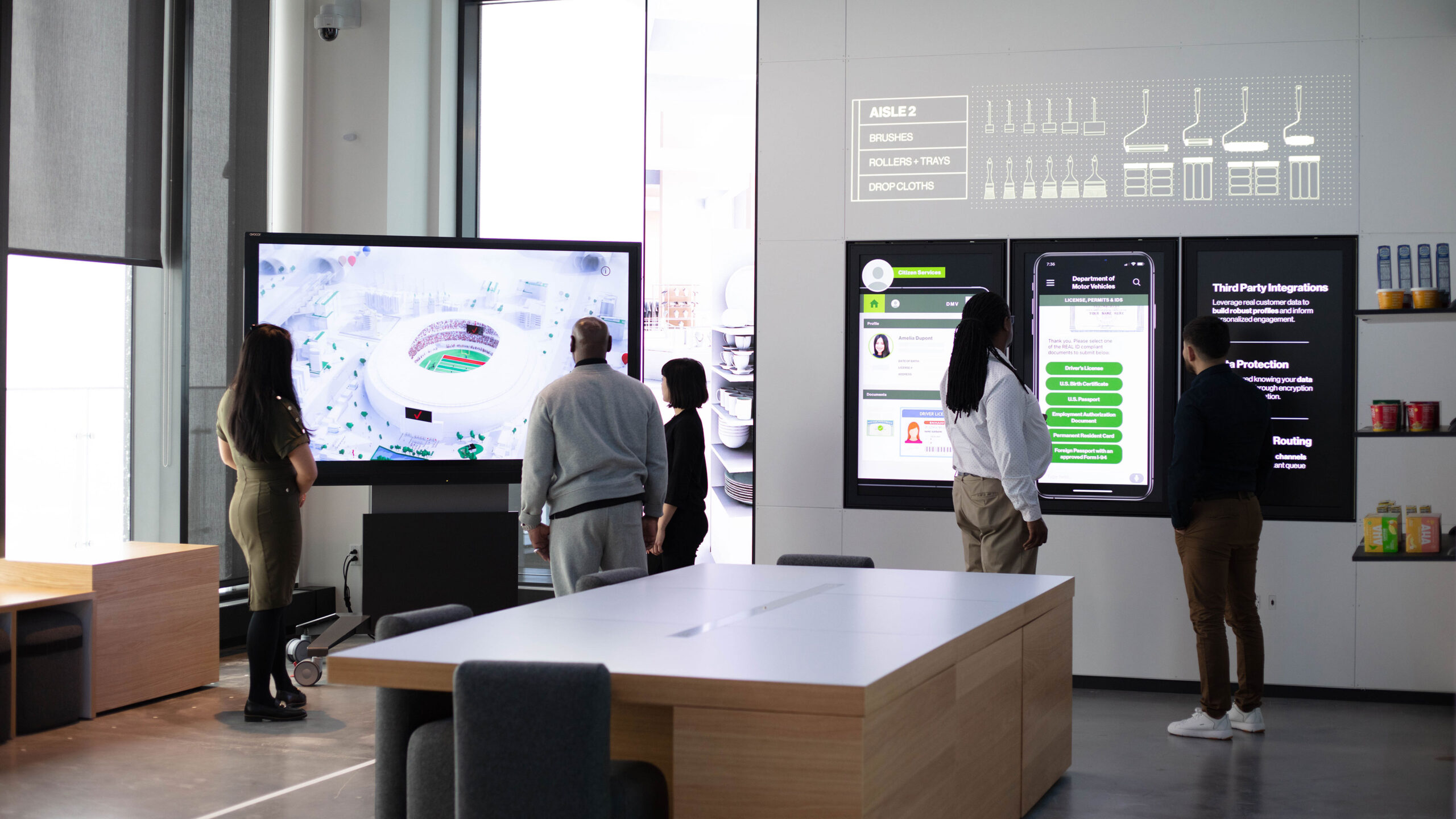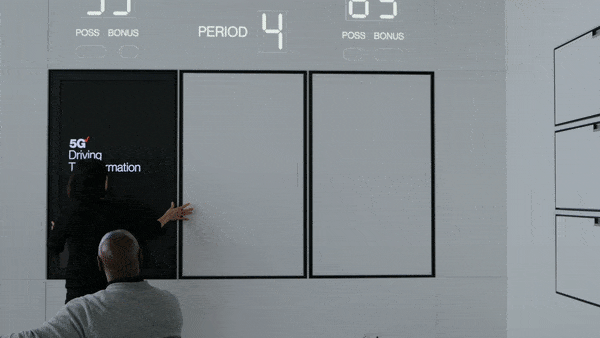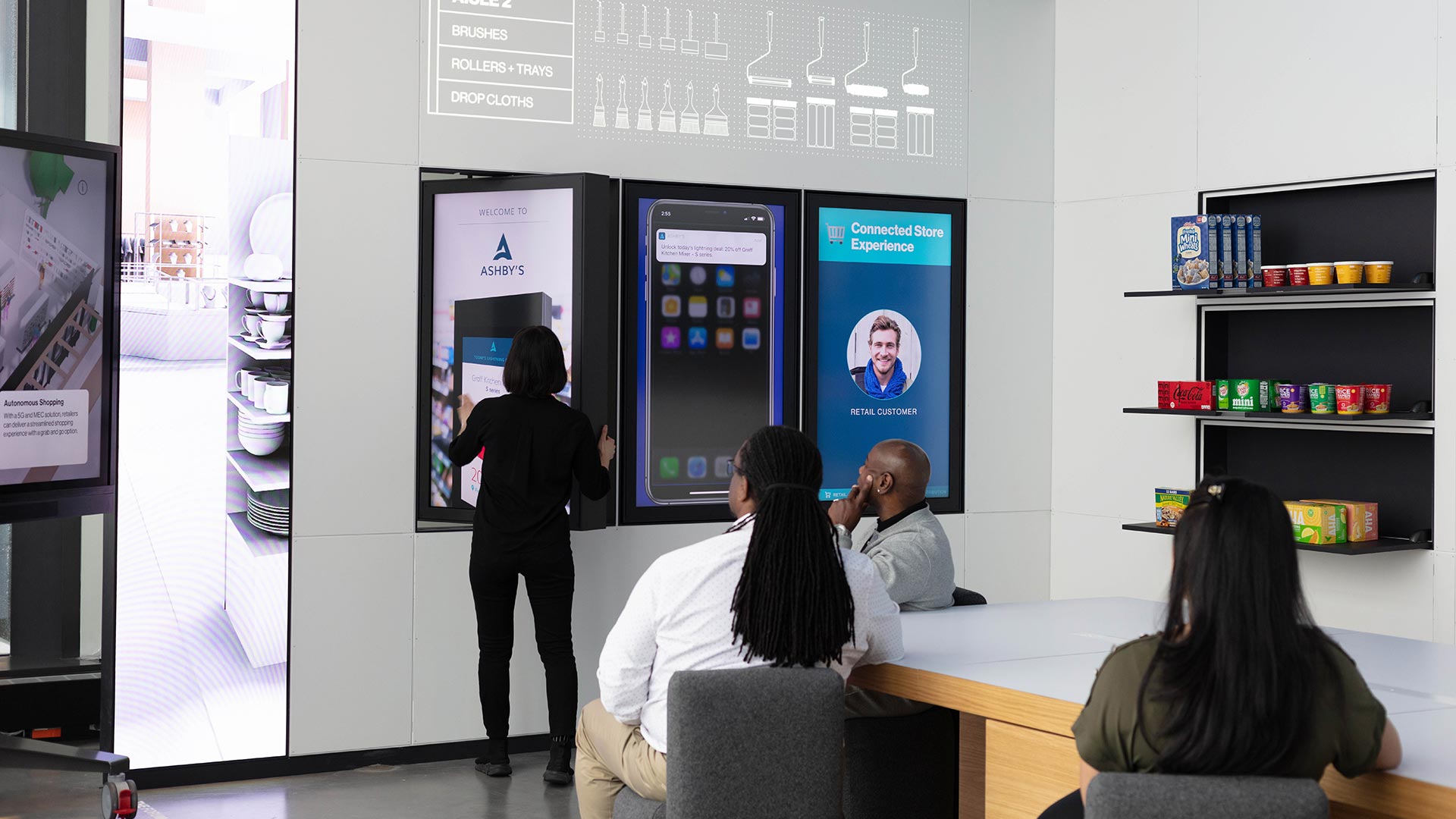 05
Beyond Verizon
Community Impact
An interactive experience focused on stories that highlight how Verizon's global innovation ecosystem is enabling people to do more new and more good.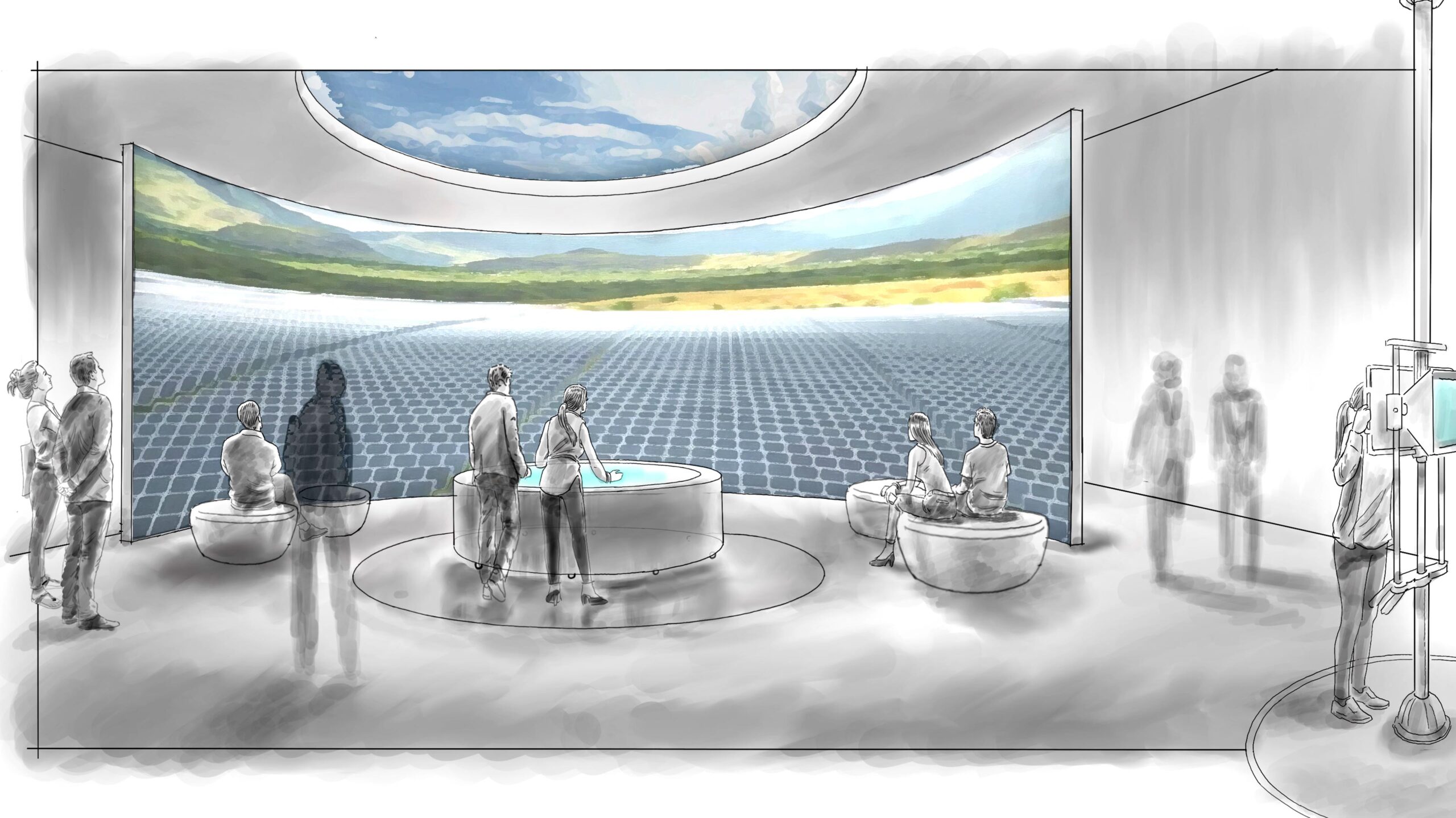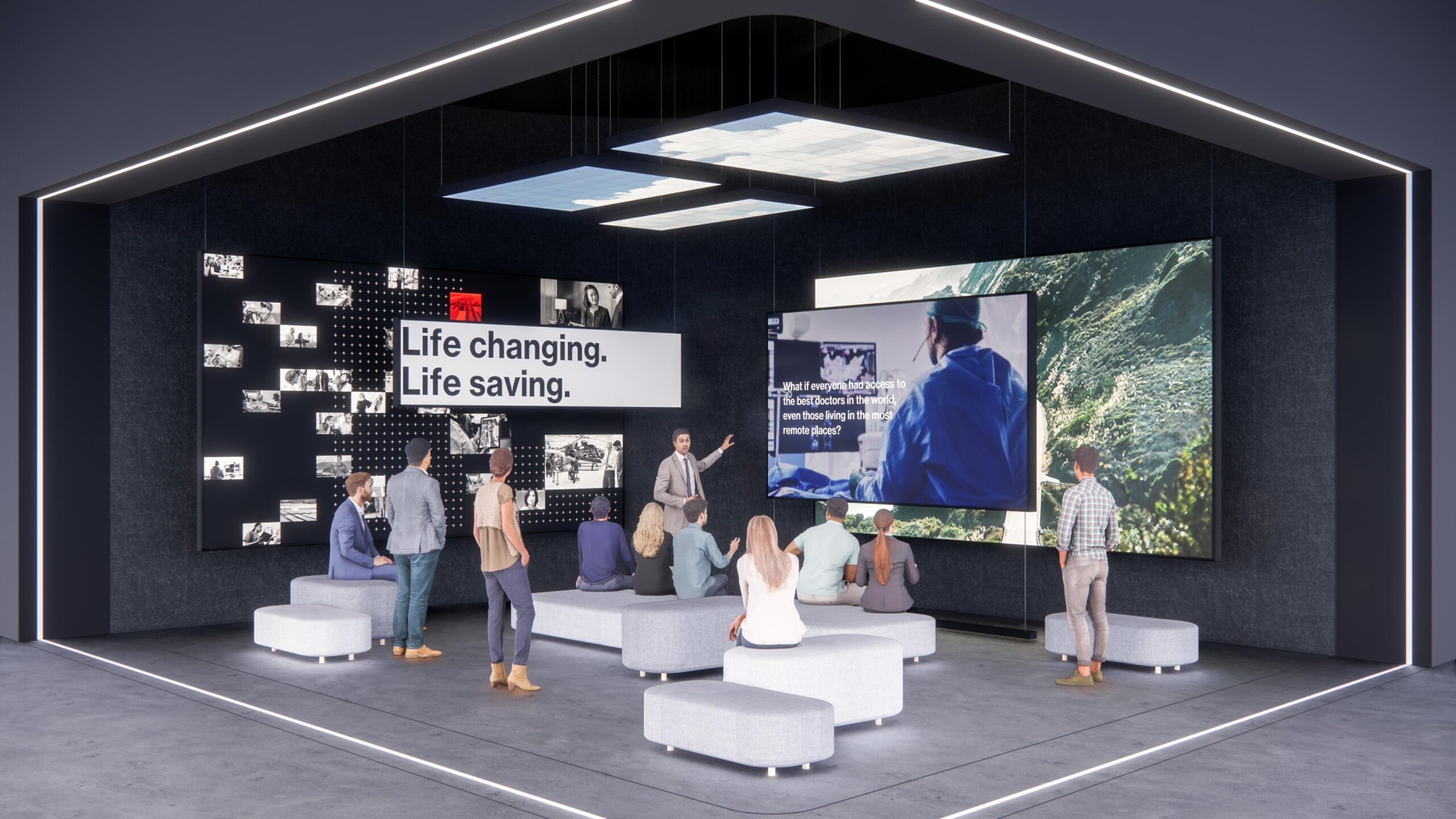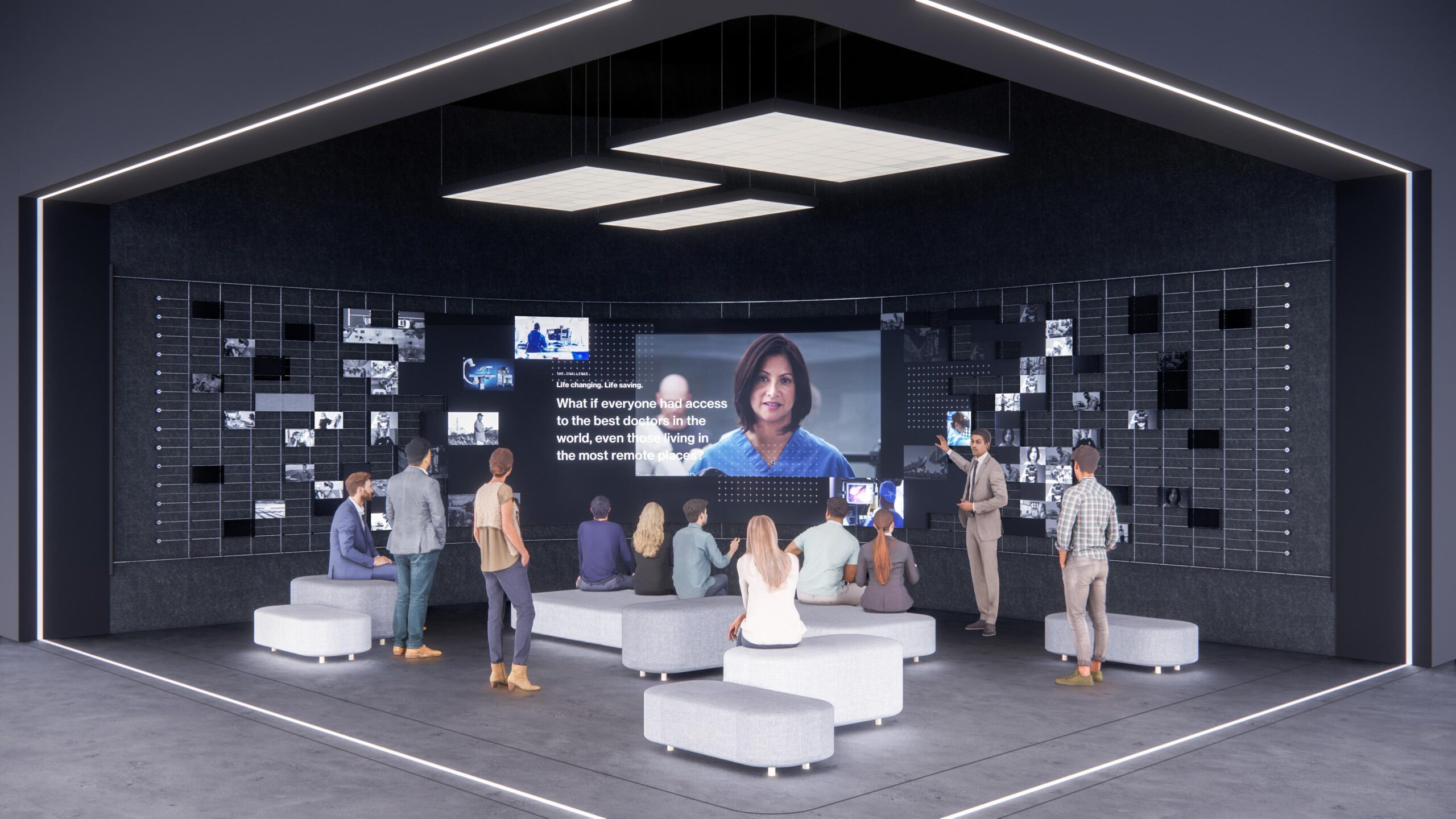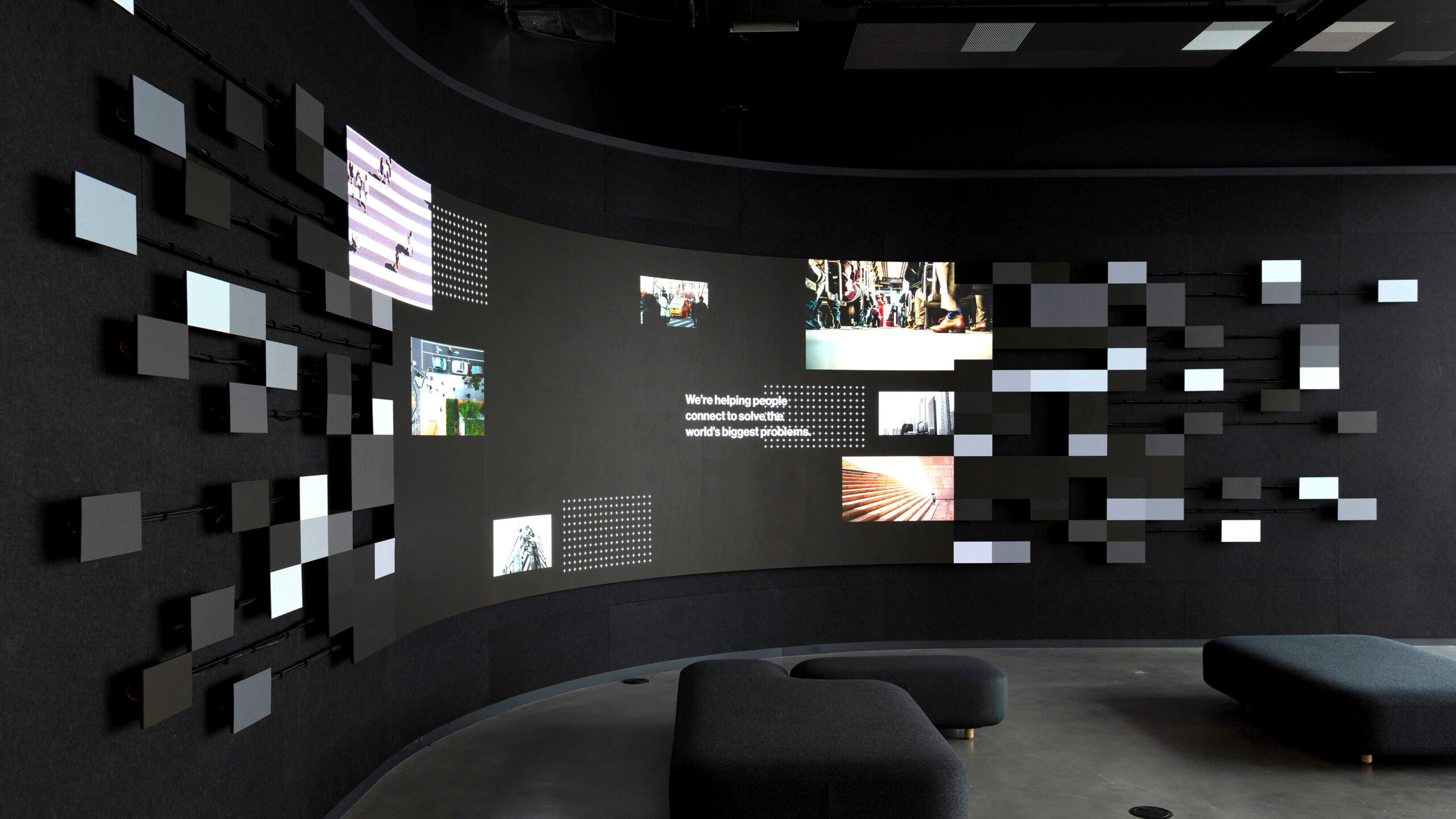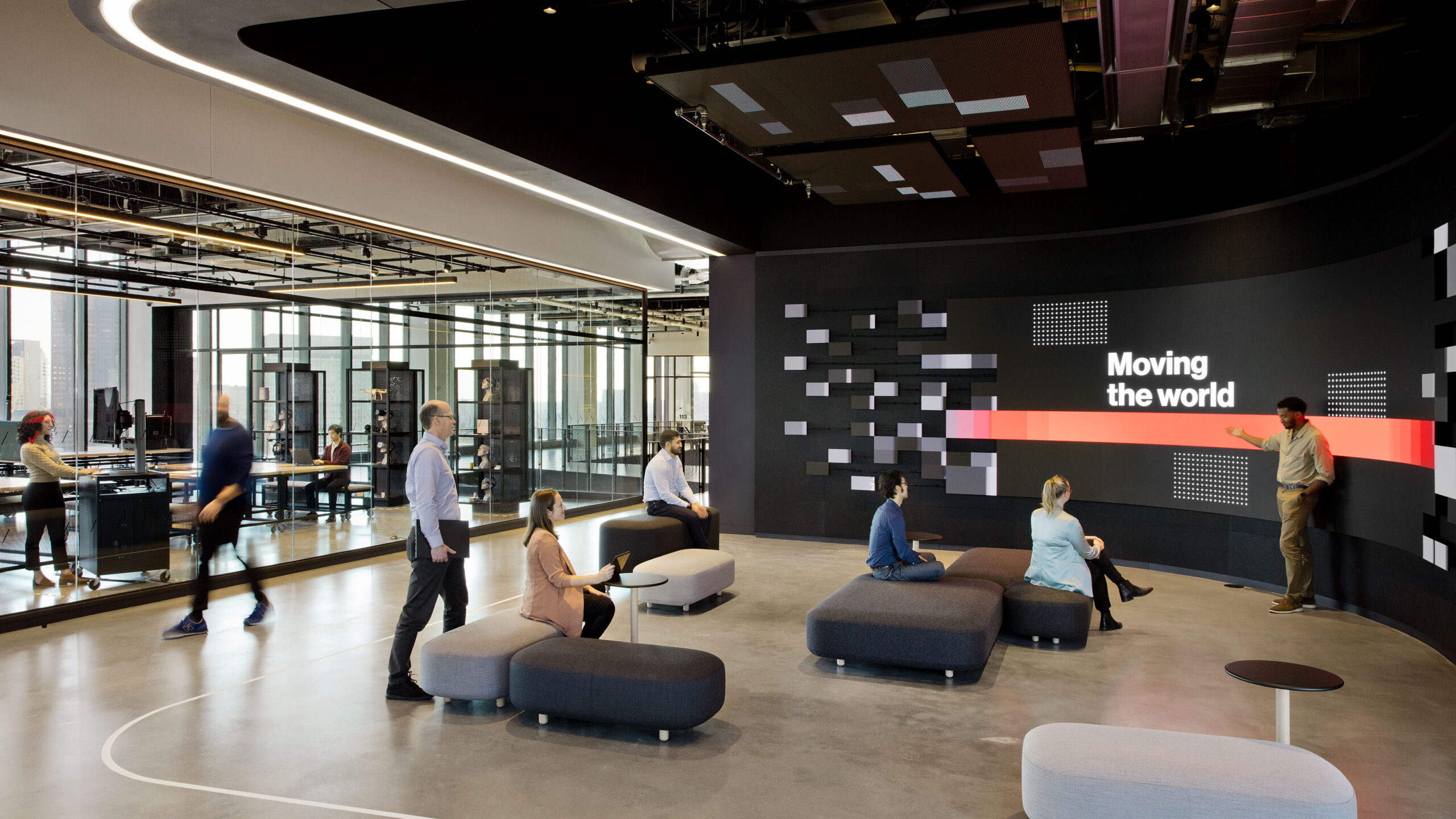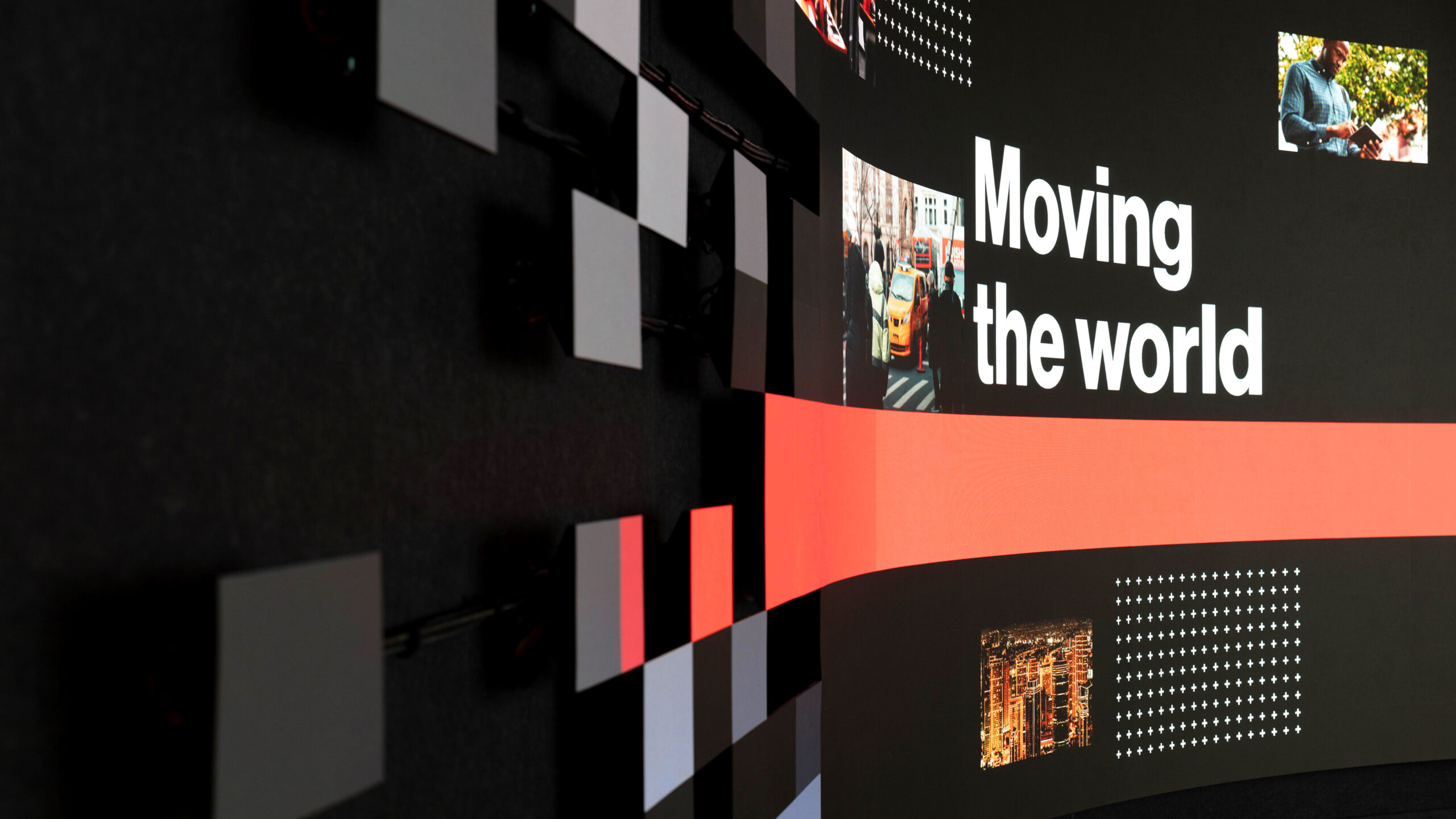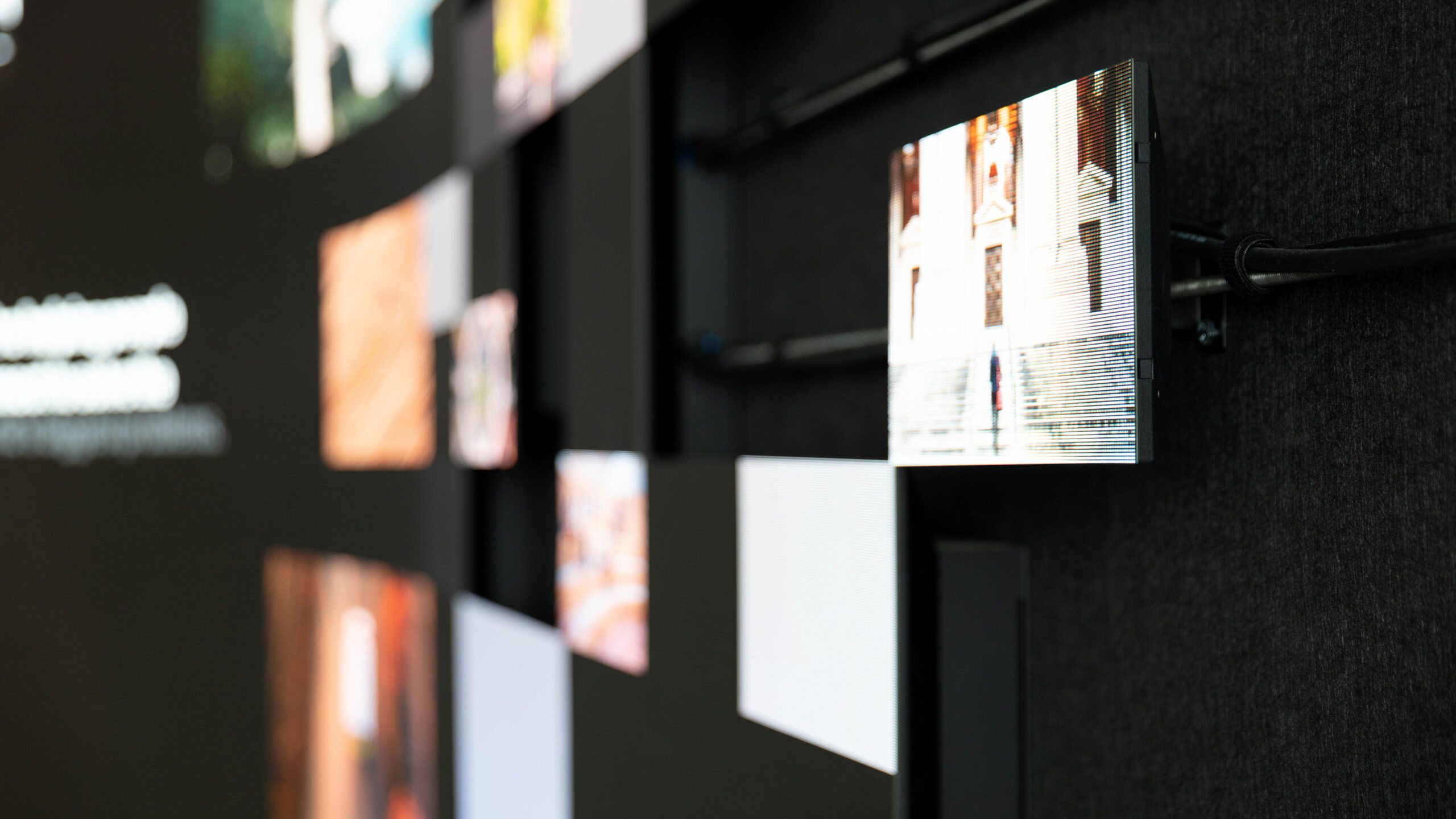 Team Credits
Agency Gensler
Role Digital Experience Design Lead
Digital Experience Design Adi Marom, John Bricker, Ping Lim, Peter Young, Miyeon Kim, Jeian Jeong
Brand Design Lily Feinberg, Beth Novitsky
Strategy Laura Gralnick, Kate Watson, Hannah Huff
Management Amanda Zaitchik